revolutionary Finding innovative solutions out of necessity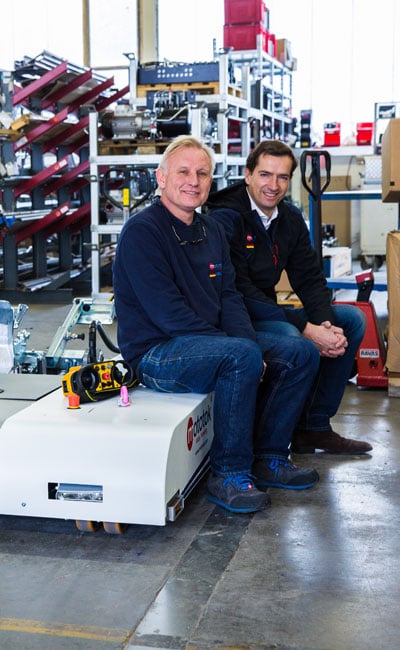 Mototok was founded in 2003 by Kersten Eckert, avid aviator and creator of the mototok, and his friend and partner Thilo Wiers-Keiser.
Fuelled by passion
The invention of our aircraft tugs is a deeply personal story that began with Kersten Eckert's first solo flight at 18, and his growing aggravation about a process efficient-minded Eckert considered far from ideal: Maneuvering the aircraft while on the ground.You know the rigmarole: Waiting for the machine being laboriously transported out of the hangar, depending on having two or even three people available to watch his wings and fuselage, needing a pilot to sit inside the aircraft ready to brake if needed… Eckert became determined on finding not only a better, but the perfect way in terms of space, speed, and effort.
Read even more about how it all started in our Blog.
Creating the Perfect Product
5 years of detail-oriented developing time later, the first Mototoks hit the market: Battery-powered industrial tugs providing an all-round view around the aircraft by high technology remote control, operated by a single person.
By now, there are Mototoks available for all aircrafts up to 200 tons. They are in use by international FBOs, MROs, aircraft manufacturers, special forces, airports, airlines, navy, military, industrial companies, businessmen and individuals with their own fleet.