The all new Alligator Series:
Extremely flat – extremely flexible.

The world's most compact electric aircraft tug has now become even more compact. Its patented clamp technology fixes the nose gear securely and smooth. The overall height of the alligator is so low that even extensive attachments below the aircraft fuselage do not obstruct the nose gear clamping.
New Nose Gear Clamping Mechanism
With the Mototok Alligator you get a machine that has a completely newly developed mechanism to lift the nose wheel of a helicopter or aircraft. This mechanism allows a safe and smooth clamping of the nose wheel at an incredibly low height: The lifting platform of the Mototok Alligator is only 200 mm high. Thus, the alligator fits under virtually any aircraft regardless of which equipment such as FLIR, radar, antennas or similar is installed.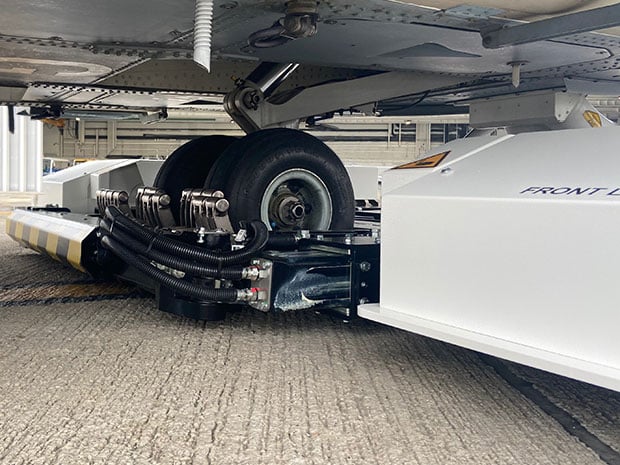 The Loading Procedure: Convenient and safe!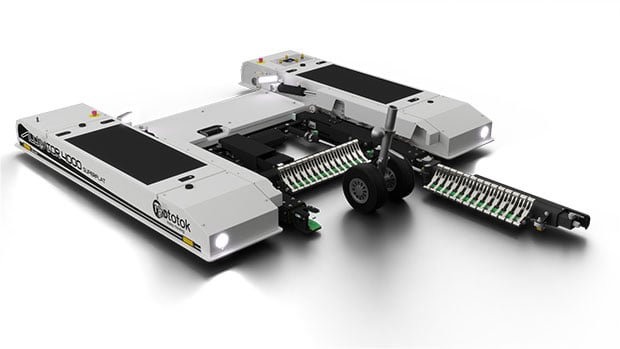 The Mototok Alligator is operated exactly as you may know it from our previous SPACER, TWIN, and M models: With the help of the radio remote control you move the tug up to the nose wheel f the aircraft. The automatic charging process is started by simply pressing a button on the remote control.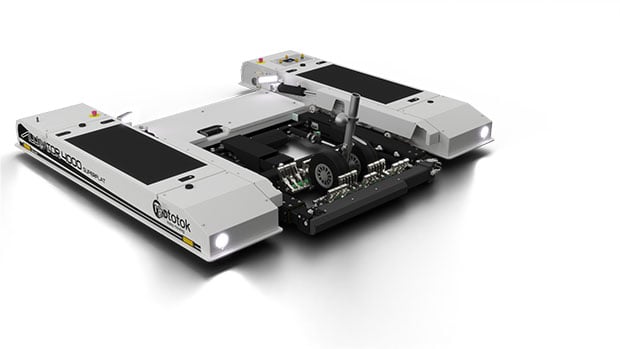 Depending on the size of the nose wheel, the 28 individually movable nose wheel clamps are gently pressed against the nose wheel to hold it securely.
Technical Data & Dimensions
Mototok Alligator 4000

Use for

single & double nosewheel,
wheeled helicopter

Maximum towing capacity

50 t
110231 lbs

Maximum nosewheel weight capacity

3.5 t
7716 lbs

Dimensions
(without antenna, grips, etc. on the surface)

width

2812 mm
110.71 inch

lenght

2505 mm
98.62 inch

height

320 mm
12.60 inch

Lifting height, customizable

up to 200 mm
7.87 inch

Platform height at the centerline

149 mm
5.87 inch

Max width of the nosewheel

800 mm
31.5 inch

Diameter of the nosewheel

330 – 480 mm
13.00 – 18.90 inch

Unladen weight

2.300 kg
5070 lbs

Possible terrain

Concrete, stone

Tyres

Puncture-proof tires

Advanced radio remote control
with safety features, waterproof, certification of conformity, worldwide safety approval including airports, TÜV certified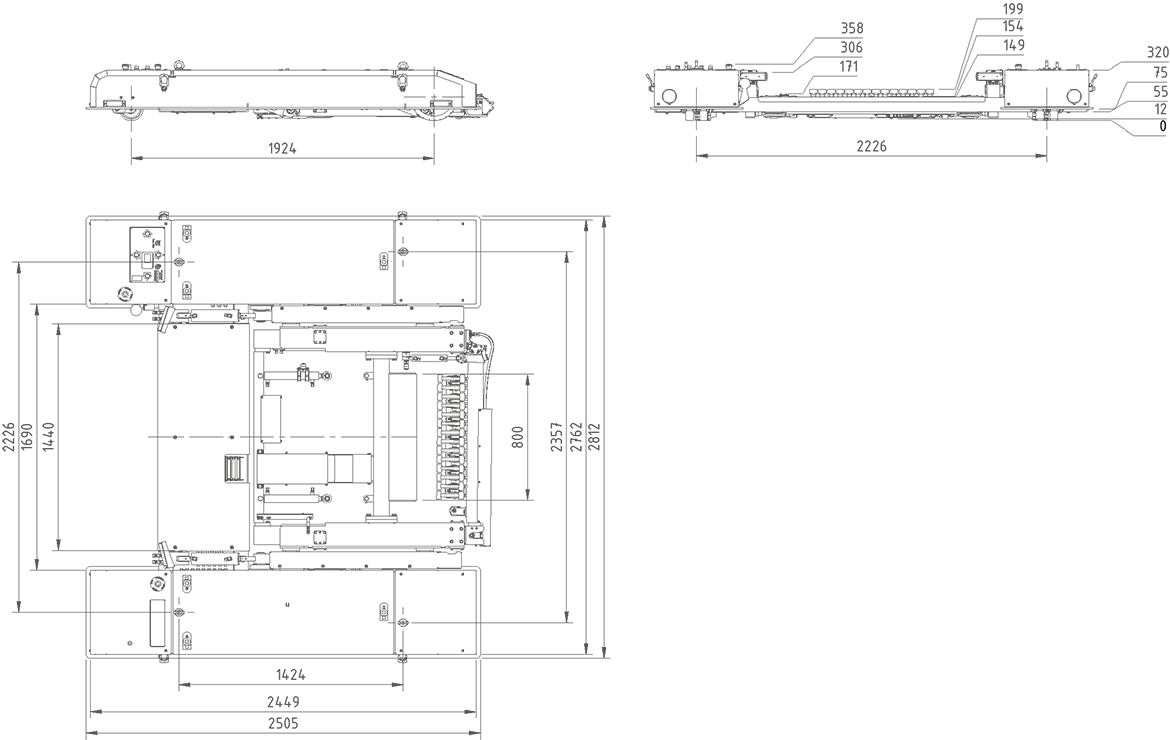 Outstanding benefits.
Full electric drive
Radio remotely controlled
Fully automatic nose gear engaging function: loads and unloads the nosewheel automatically with one tap on the remote
Only 1 person required for operation
Applicable for single or double nose wheel
Hydraulic adjustment of the mouth opening depth for wheels with small diameter
High powered electric motors
No driving license required
Minimal operating costs
Park your aircraft using the last corner of your hangar and save space
Quickest Return on Investment
All Alligator-Models are standardly equipped with
Advanced Radio Remote Control
Fully automatic 1-click-loading system
Driving lights
Yellow flashlight and safety beeper
Optional Equipment
Ground power cable for gound power connection
Automatic controls by ground markings (AGV functionality)
Adaptations for special demands
Spiral cable connection (15 m) between Mototok and control unit instead of radio remote control
Saltwater resistance