Spacer 8600 MA
Spacer 8600 PB
Passenger Aircraft like

Airbus 320 family
Boeing 737 family
Bombardier C-Series
Bombardier Regional Aircraft
Embraer Regional Aircraft
Gulfstream
More Videos
SPACER 8600 shows its awesome pushback capabilities
SPACER 8600 moves Boeing 737 (Thomson TUI)
SPACER 8600 moves Gulfstream 650
SPACER 8600 engaging nose wheel of a Boeing 737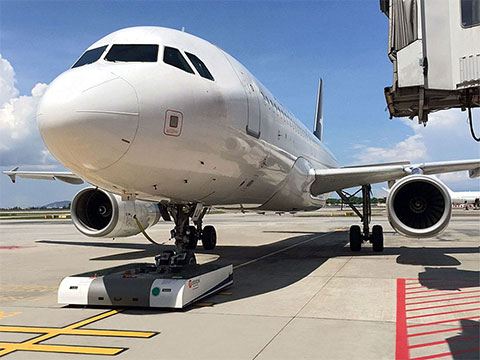 Pushback of an Airbus A320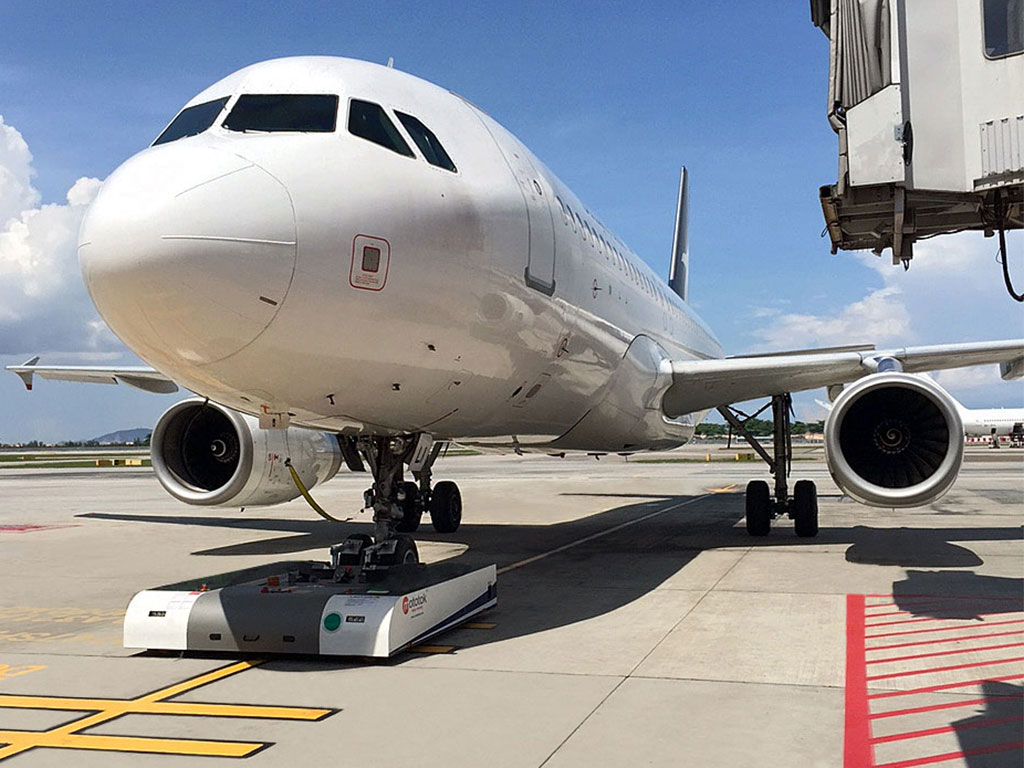 Pushback of an Airbus A320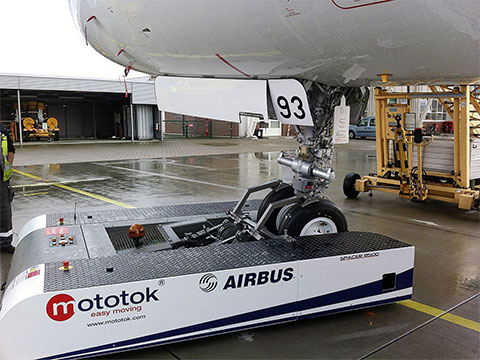 Mototok SPACER 8600 operates an Airbus A320 in the Hangar and on the Apron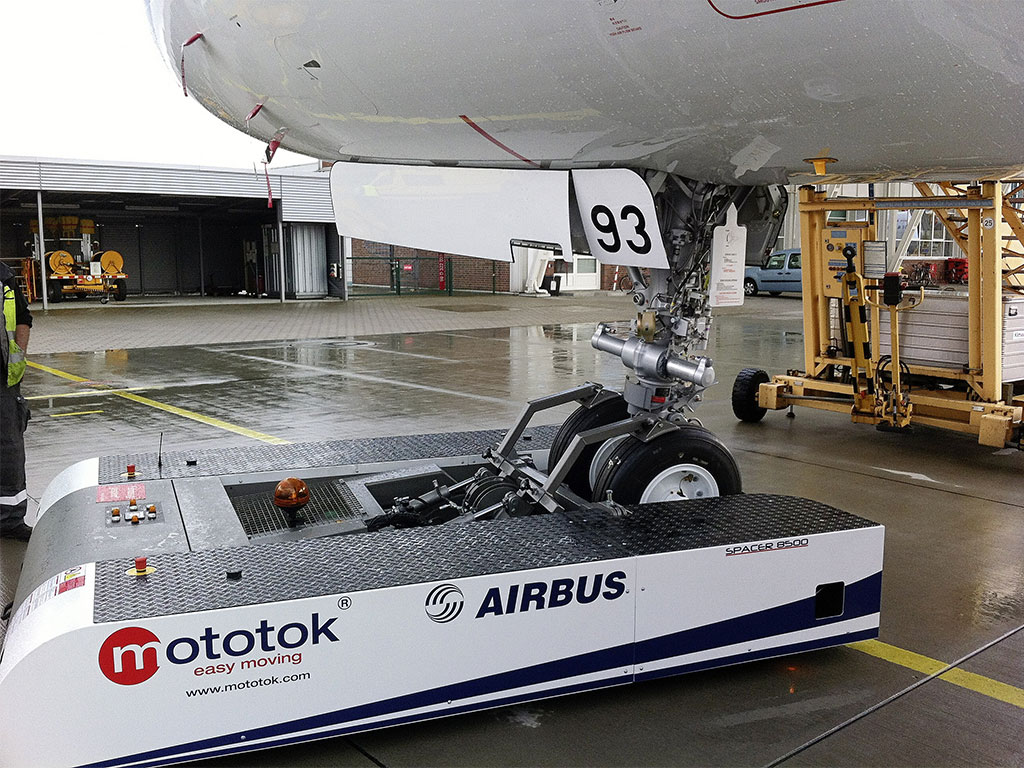 Mototok SPACER 8600 operates an Airbus A320 in the Hangar and on the Apron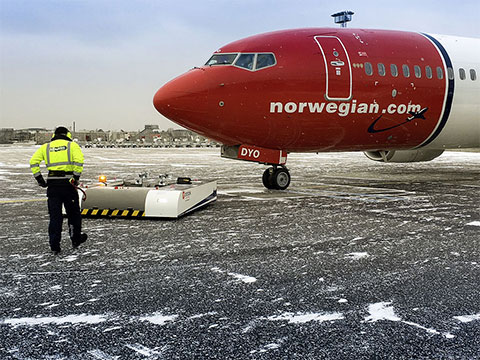 Mototok SPACER 8600: Pushback of an Boeing 737 on hibernal conditions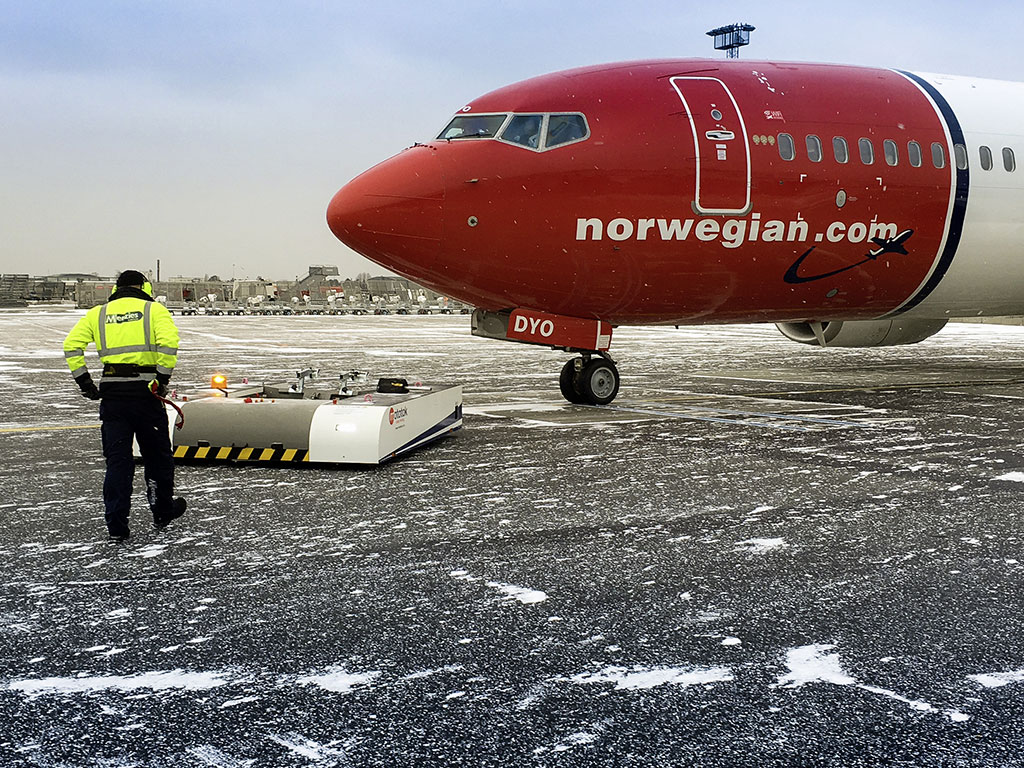 Mototok SPACER 8600: Pushback of an Boeing 737 on hibernal conditions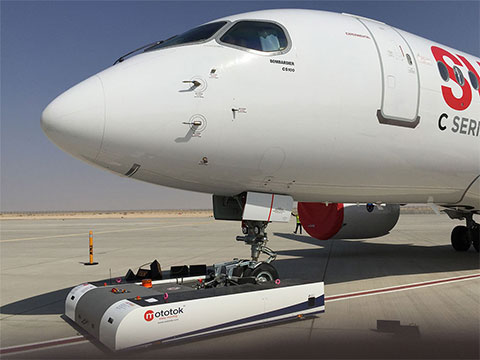 Mototok SPACER 8600 operates a Bombardier CS-100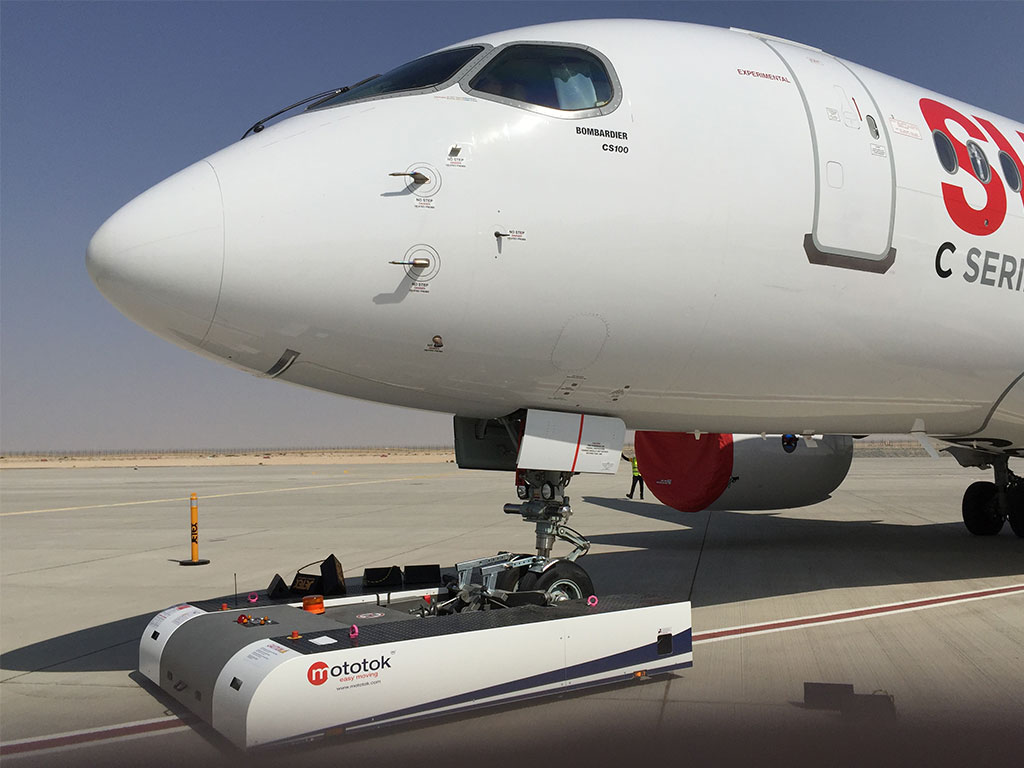 Mototok SPACER 8600 operates a Bombardier CS-100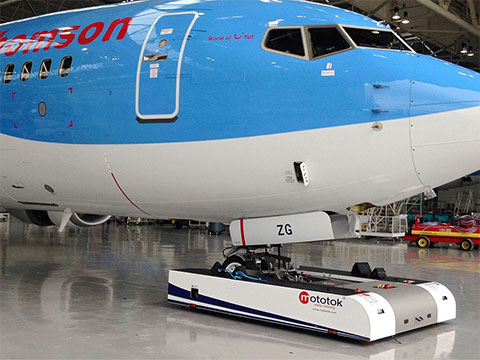 Mototok SPACER 8600 in Hangar Operations with a Boeing 737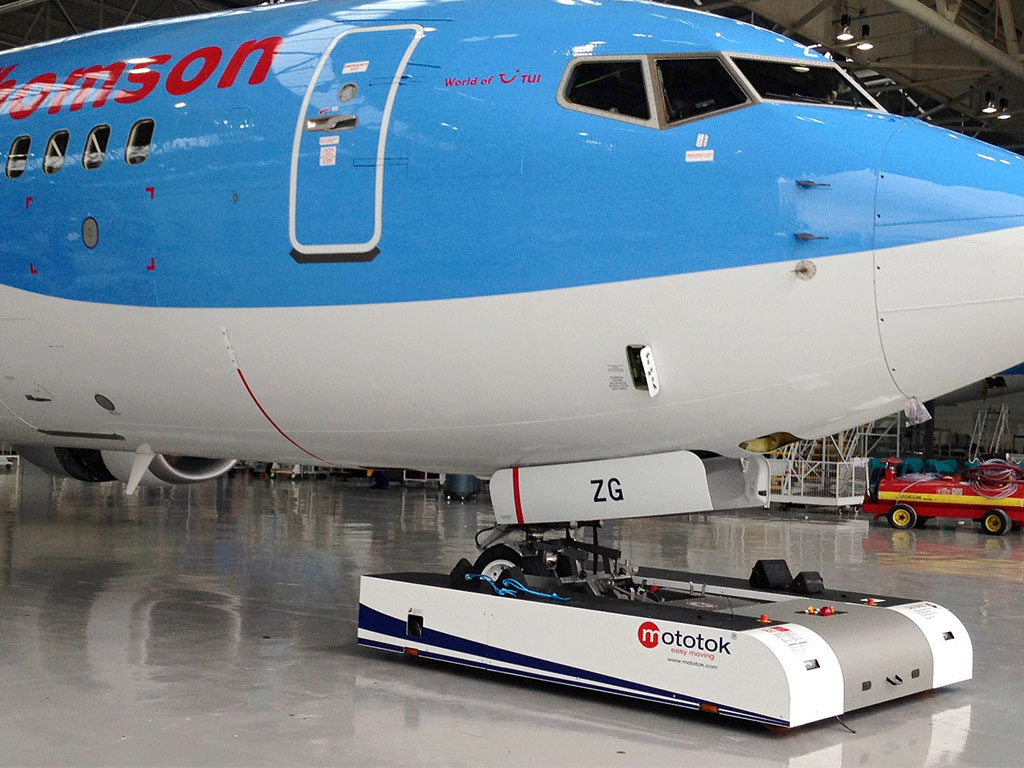 Mototok SPACER 8600 in Hangar Operations with a Boeing 737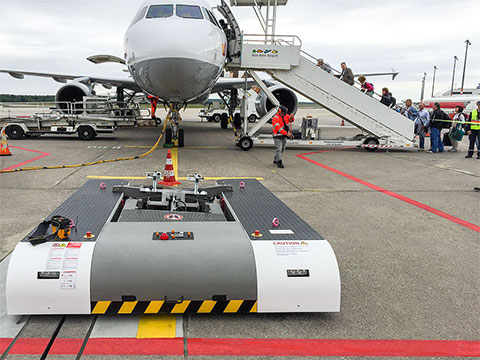 Mototok SPACER 8600 in Pushback Operations at Köln-Bonn Airport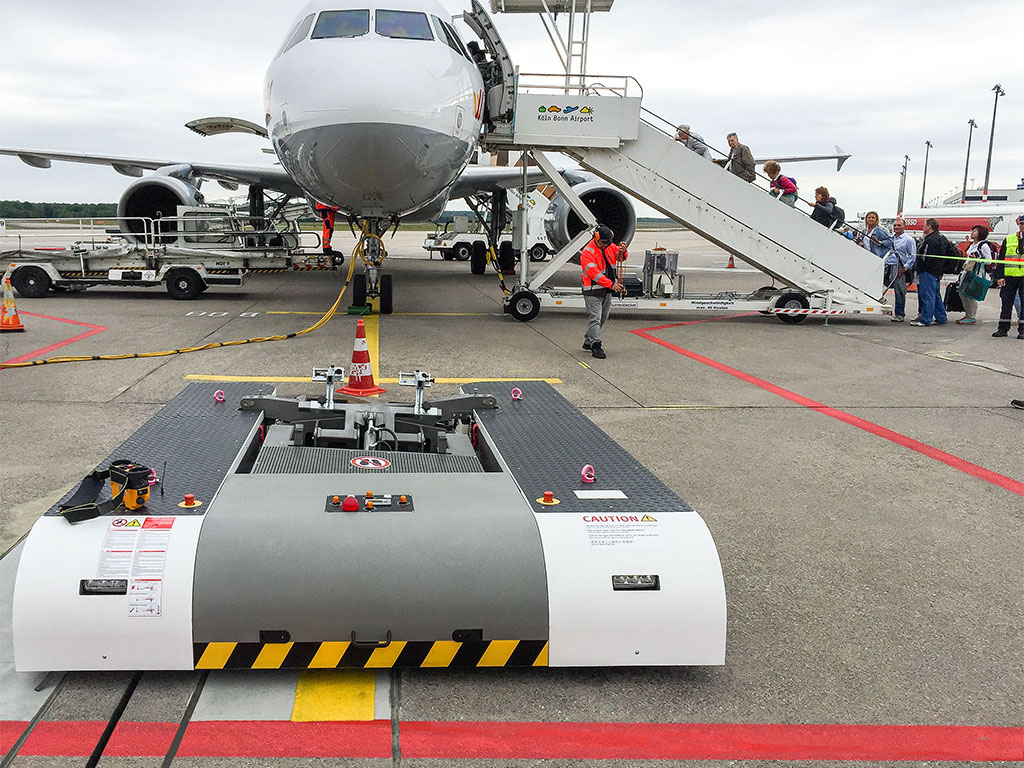 Mototok SPACER 8600 in Pushback Operations at Köln-Bonn Airport
The Spacer 8600 is the ideal tug for hangar and/or pushback operations with narrow body, regional and bigger business aircraft. The machine is in use on many airports all over the world for more than six years now. The Spacer 8600 comes with a NTO license for 737's and 320-family.
Comes with the outstanding benefits of all Mototok vehicles, e.g.:
Full electric drive
Radio remotely controlled
Only 1 person required for operation
No driving license required
Minimal operating costs
Minimal maintenance costs
up to 25 pushbacks with one battery charge
only 3 hours battery recharging time
Ideal for Hangar and Pushback operations
Spacer 195 For big and nice airplanes
Passenger Aircraft like

Airbus 350
Airbus 340
Airbus 330
Airbus 320 and family

Boeing 777
Boeing 767
Boeing 737 and family
Developed to transport your heavyweights – a wide range of wide body aircraft (except A380 and B747) plus all narrow bodies. The ideal aircraft mover to achieve better results in your hangars. With the capabilities of towing and pushing aircraft up to 195 tonnes (430,000 lbs), Mototok Spacer 195 is our largest and most powerful tug as of yet.
Comes with the outstanding benefits of all Mototok vehicles, e.g.:
Full electric drive
Radio remotely controlled
Only 1 person required for operation
No driving license required
Minimal operating costs
Minimal maintenance costs
Full automatically loading and unloading of the nose wheel
Ideal for hangar and apron positioning operations