Spacer 8600 PB the Pushback Solution
More Videos
A complete pushback of an Airbus A320 performed at London Heathrow T5
A complete pushback of a Boeing 737 performed at Dubai Airport
See how quick and comfortable Mototok Spacer 8600 PB connects to a nose gear
Pushing back aircraft at an Airport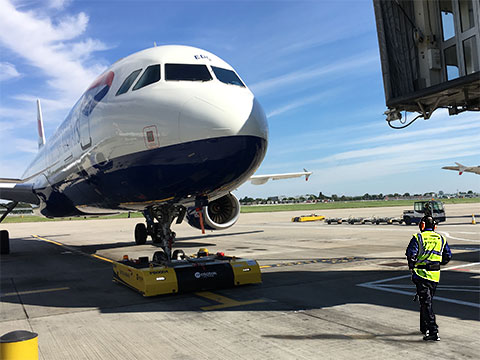 Pushback of an A320 at Heathrow Airport T5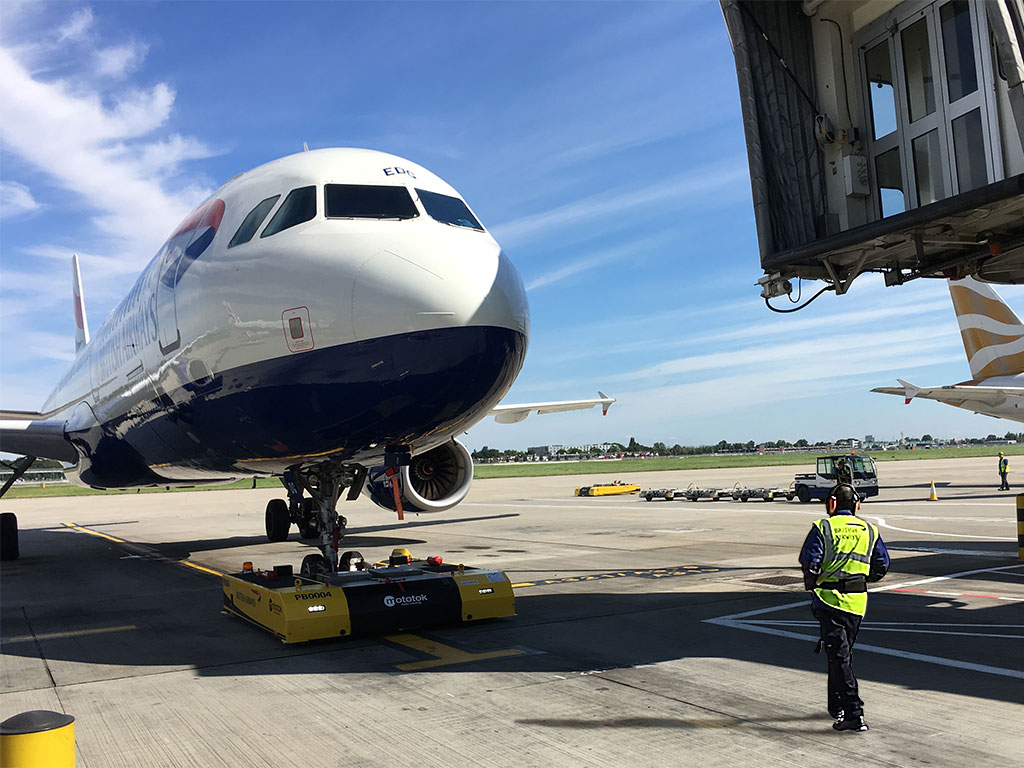 Pushback of an A320 at Heathrow Airport T5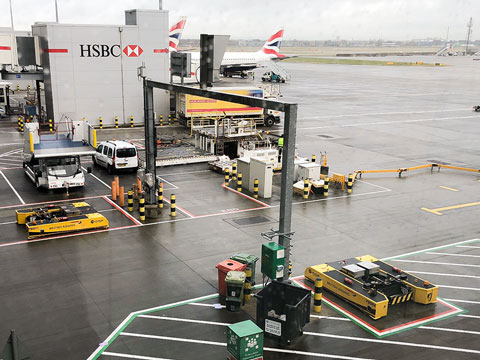 Spacer 8600 charging at London Heathrow T5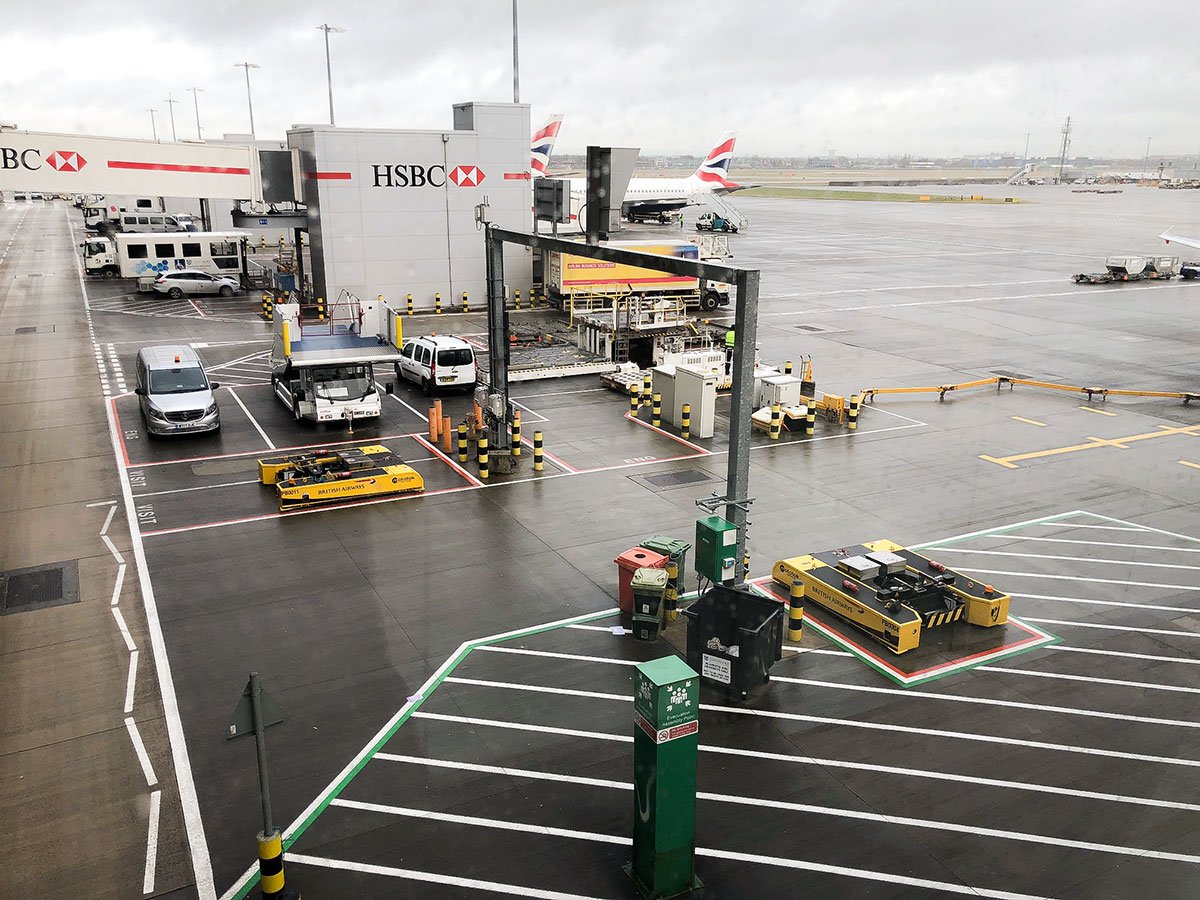 Spacer 8600 charging at London Heathrow T5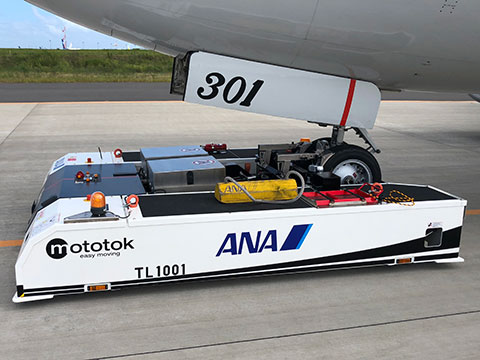 SPACER 8600 in daily business at ANA / Tokyo Haneda Airport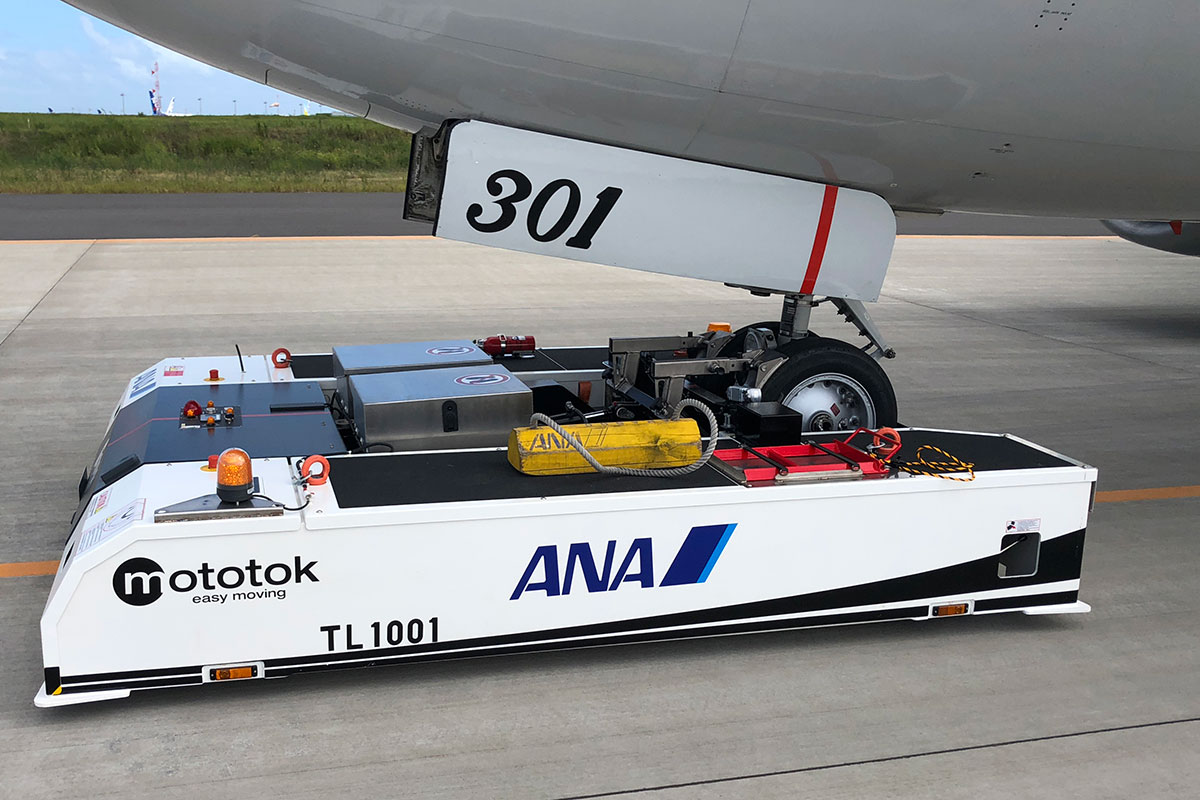 SPACER 8600 in daily business at ANA / Tokyo Haneda Airport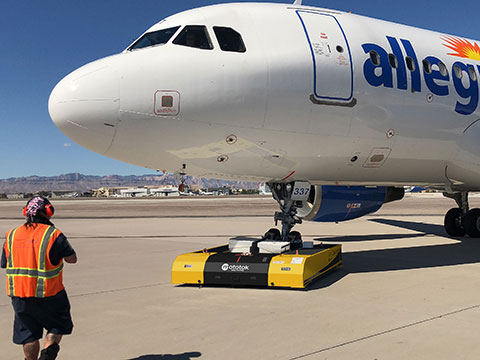 SPACER 8600 at McCarran International Airport, Las Vegas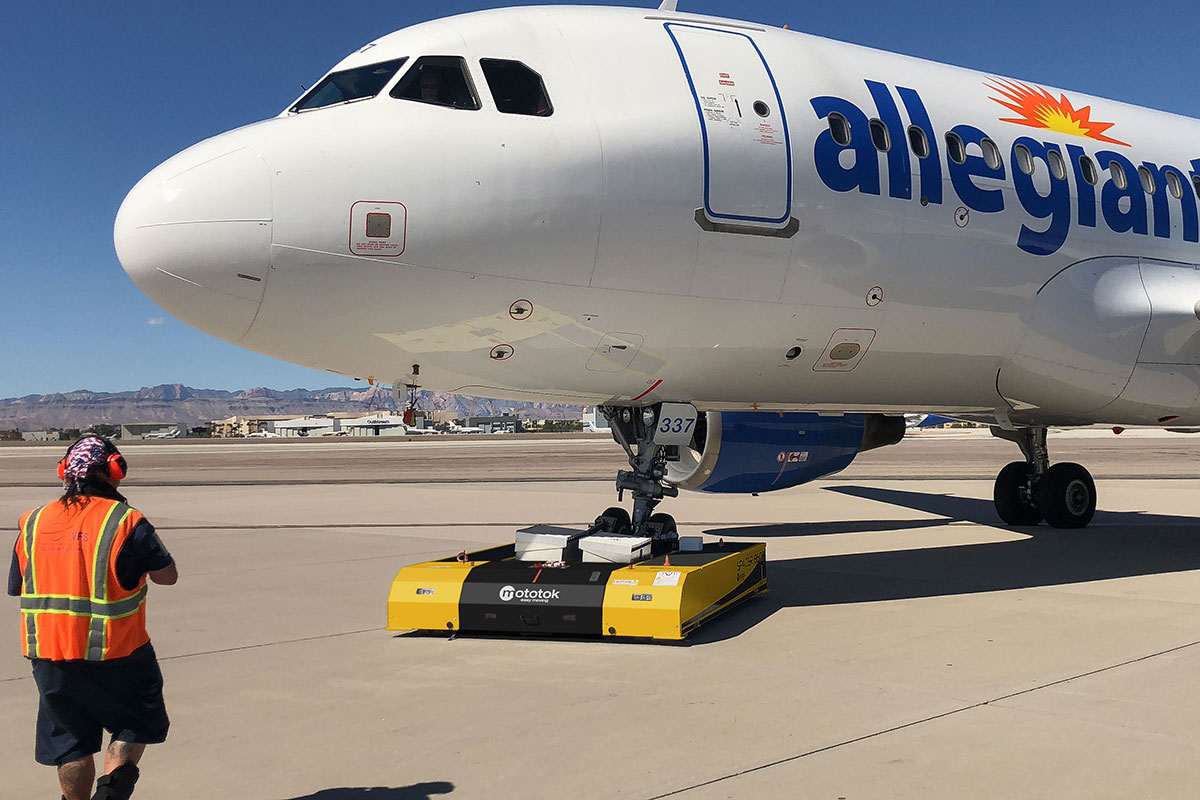 SPACER 8600 at McCarran International Airport, Las Vegas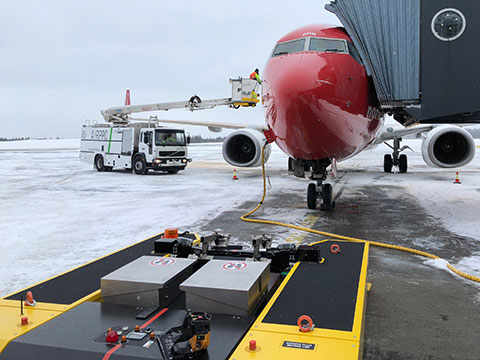 SPACER 8600 waits for Pushback whilst De-icing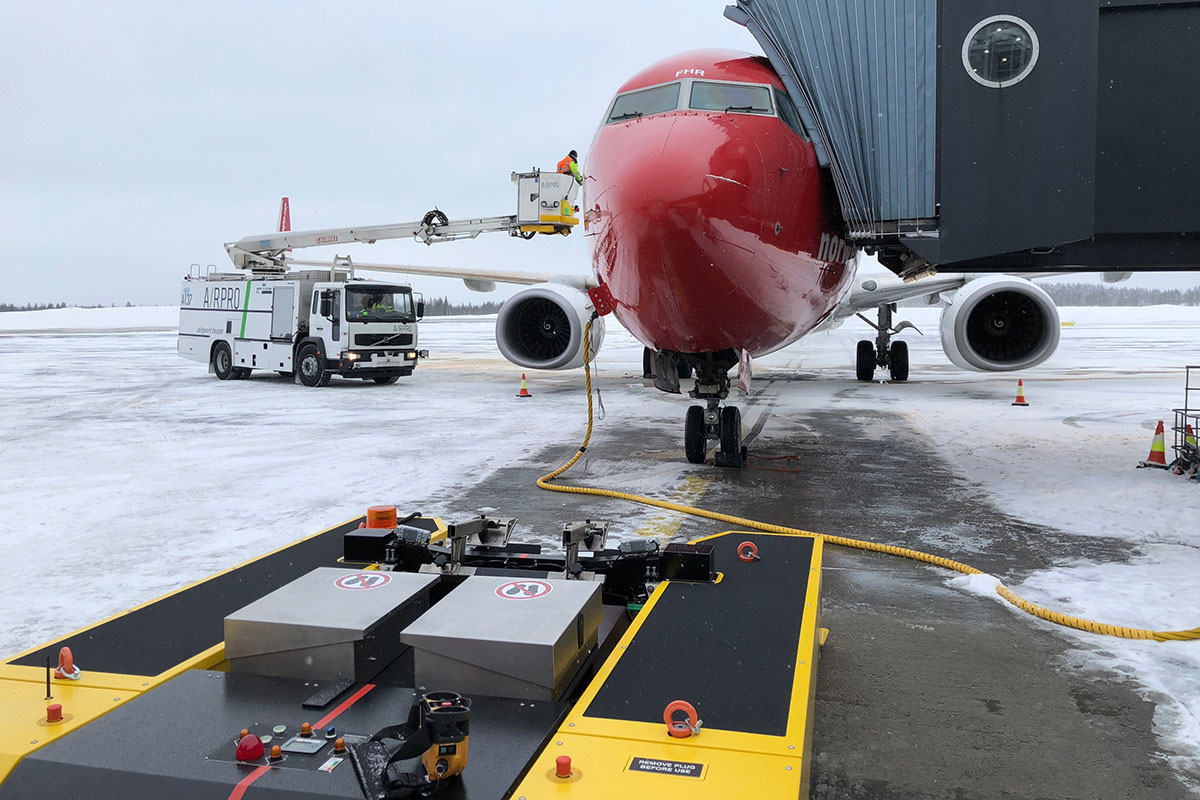 SPACER 8600 waits for Pushback whilst De-icing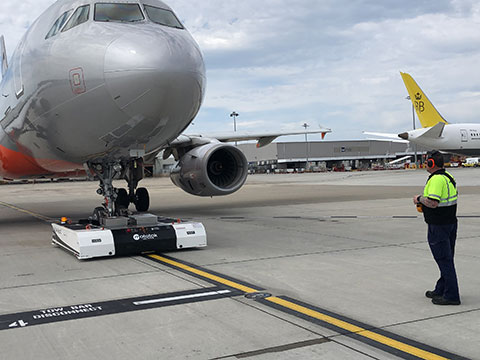 SPACER 8600 – Pushback at Melbourne Airport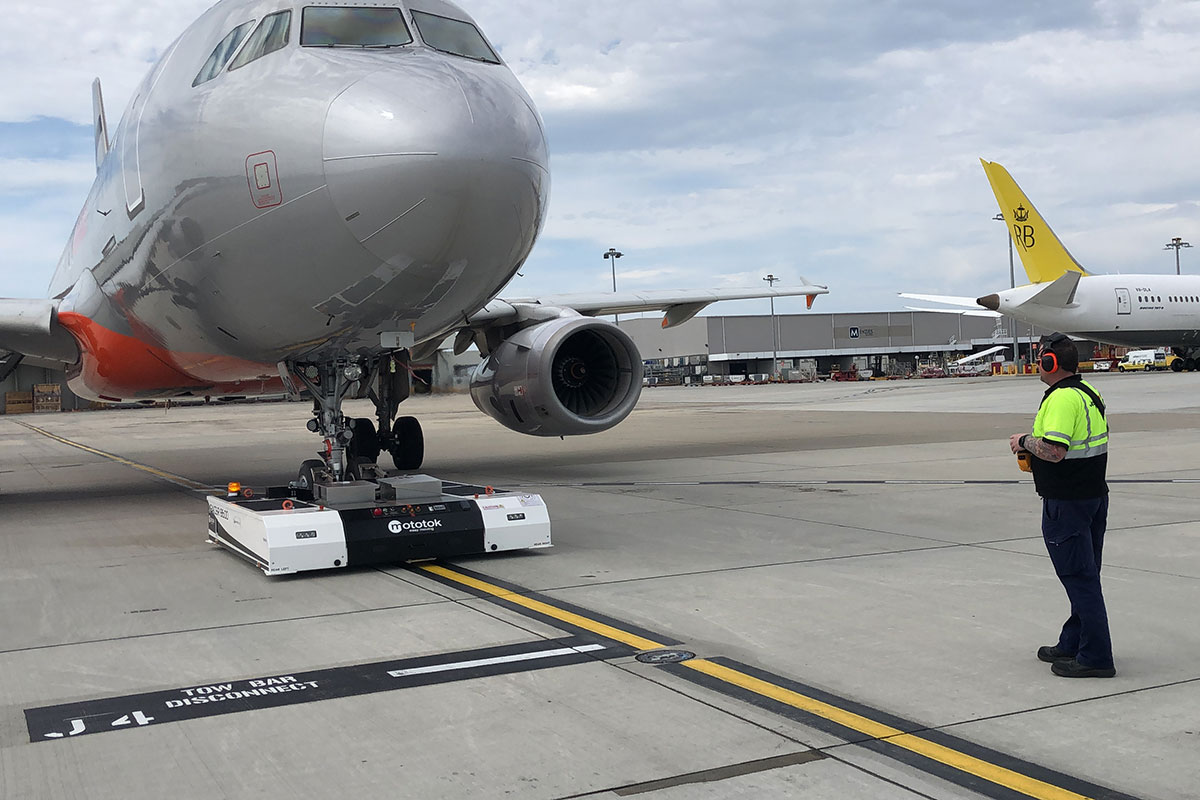 SPACER 8600 – Pushback at Melbourne Airport
Pushing back aircraft the innovative way: The Spacer 8600 PB is the ideal tug for every pushback operation for aircraft with an MTOW of up to 95 tonnes. The machine is in use on many airports all over the world for more than eight years now.
The SPACER 8600 PB comes with outstanding benefits, such as:
Full electric drive
Radio remotely controlled
NTO license for pushing back

Airbus A220
Airbus A320 Family
Boeing 737 Family
incl. Boeing 737 Max

Fully automatic nose gear engaging function: loads and unloads the nosewheel automatically with one tap on the remote
Only 1 person required for operation
Hydraulic adjustment of the mouth opening depth for wheels with small diameter
High powered electric motors
No driving license required
Minimal operating costs
Minimal maintenance costs
The Spacer can be parked directly in the immediate vicinity of the gate without becoming an obstuction.
Quickest Return on Investment
All Spacer-Models are standardly equipped with
Advanced Radio Remote Control
Fully automatic 1-click-loading system
Driving lights
Yellow flashlight and safety beeper
Manual emergency nose wheel release, allows to quickly open the nose wheel reception in case of an hydraulical fault
Optional Equipment
Enhanced oversteering protection with weighing cells or alternatively Intelligent Nosegear Protection System with steering torque measurement and counter steering (i-NPS)
Towing adaptor for towing the Mototok with another tractor
Automatic controls by ground markings (AGV functionality)
Computer Maintenance Diagnostic System
Automatic emergency nose wheel release, allows to open the nose wheel reception in case of fault by simply pressing the E-button on the panel
RFID User ID Access and Administration System
Eliminate the Waiting Time for a conventional Pushback Tug!
See, what British Airways and Tech Insider say about the innovative way of pushing back aircraft!
British Airways is using 28 Mototok SPACER 8600 to push back airplanes. Using this new electric robot has resulted in a 54% reduction in delays at Heathrow Airport T5. It has also reduced emissions and is surprisingly easy to maneuver.
See, what Tech Insider says about the innovative way of pushing back aircraft with the SPACER 8600 and the SPACER 195.
© 2018 Tech Insider
British Airways' Remote-Control Pushback Vehicles reach Record: 100,000 Departures
British Airways has celebrated its 100,000th aircraft pushback using the airline's fully-electric, remote-controlled Mototok devices, which have been used to swiftly manoeuvre the airline's 140-strong short-haul fleet out to the runway for take-off for the last two years.
Read the whole article on BritishAirways.com.
Mototok: 2019 Product Leader of the Year
We are proud to announce that AviationPros.com has named Mototok the "Ground Support Worldwide 2019 Product Leader of the Year".
"Mototok company launched a vehicle that simplifies the pushback operation with a straight forward interface, and hence doesn't require an additional license to operate. That, in turn, allows more members of ground handling personnel to perform these duties with the push of a button and drastically reduce delays. For these reasons as well as many of the Spacer 8600's other innovative features, Mototok has been named the Ground Support Worldwide 2019 Product Leader of the Year."
Read the whole article on AviationsPro.com.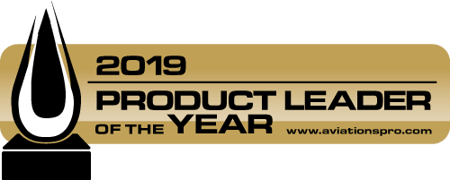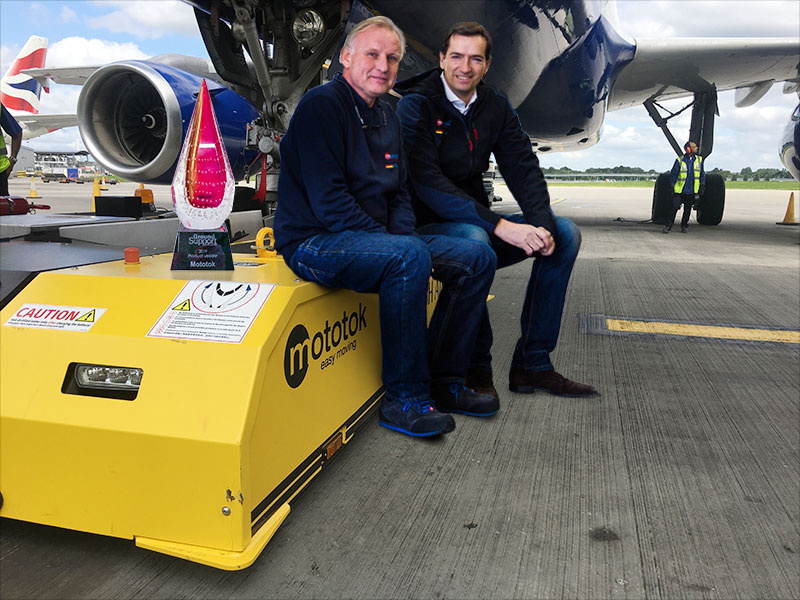 Perfectly thought-out design. Make it yours.
Electrically powered pushback tugs.
Powerful and emission-free electric motors provide enormously powerful driving forces.
One-person job.
Thanks to radio remote control providing 100% visibility, working with a mototok is a foolproof one-man operation.
Low space requirement.

Mototok can be parked directly in the immediate vicinity of the gate without becoming an obstuction.
More Revenue thanks to power of engineering.
Cost effective.
Enormous cost reduction in staff, operational and maintenance costs. Planning and scheduling becomes more easy and flexible.
Everybody can use Mototok pushback tugs!
A Half-day training for the staff is all you need. No driving license required.
One for three.
One Mototok pushback tug is able to manage up to three boarding bridges.
Eco friendly and low maintenance.
No fuel costs.
Fully electrive drive – green and carbon dioxide free.
Fast recharging.
Recharge Mototok Spacer fully in about 3 hours. Up to 30 pushback operations are possible with one battery charge.
Low Maintenance.

Compared to conventional combustion engines and other drive arrangements electric motorised machines are much less accident-sensitive.
Quickest ROI
Reduce the average time of waiting for pushing back the aircraft!
Every minute of waiting for the pushback tug costs money. What, if the access time to a pushback tug tends towards immediately?
No governmental driving license required.
Only specialized and authorized staff is permitted to push back aircraft with a conventional pushback tug. What, if everybody of the staff would have the permission to pushback the aircraft?
Get access to a pushback tug immediately!
Our concept is to provide up to three boarding bridges with an electrical Mototok tug. Push back the aircraft just in time.
Take a Look inside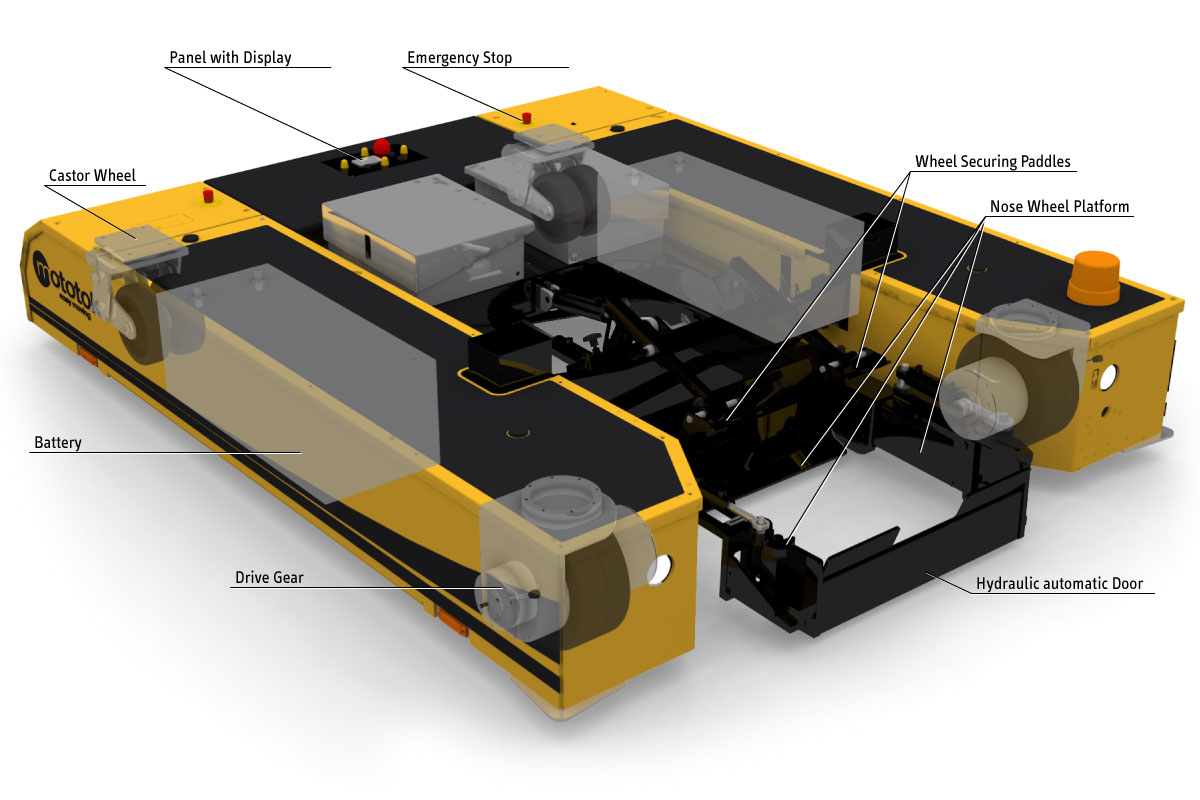 Easy to Use
The loading and operating process is carried out with the utmost security and precision. In addition, it runs fully automatically on many models such as the Spacer.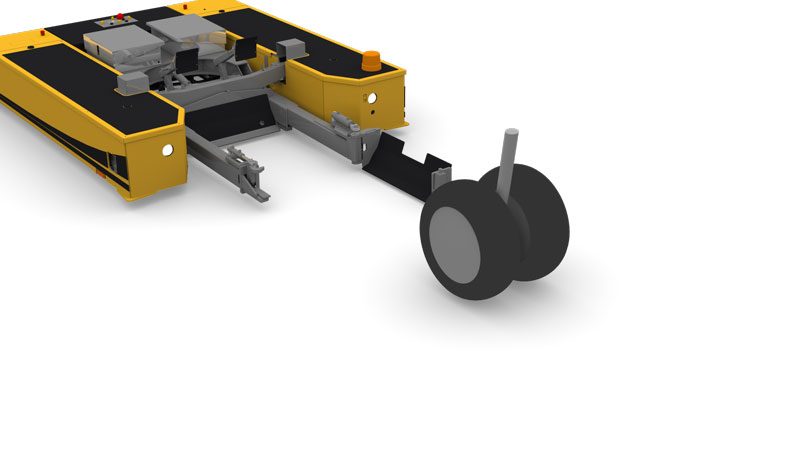 The engaging procedure can be started automatically by pressing just one button on the remote control.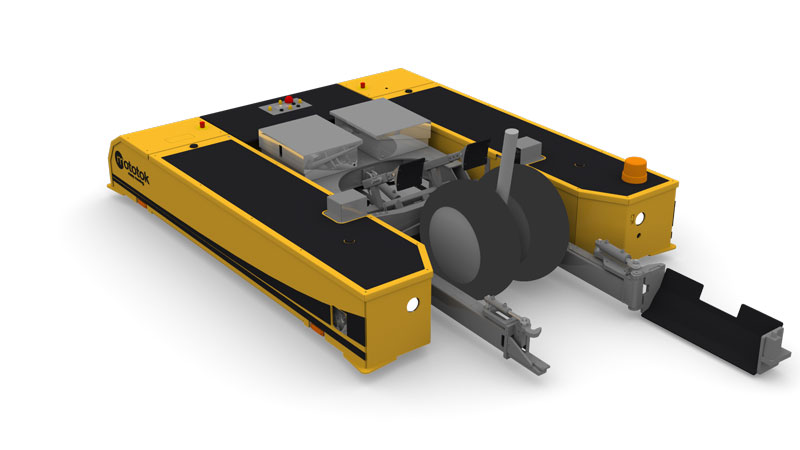 Drive the Mototok with opened hydraulical door and lowered platform towards the nose wheel of the aircraft until the nose wheel touches the sliding table. Then press the start-button on the remote control.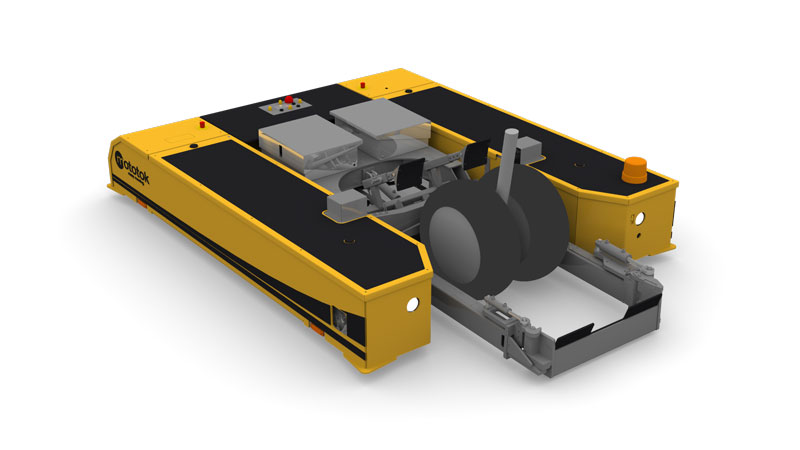 The hydraulical door closes. If necessary the sliding table is adjustable for fitting smaller nose wheels.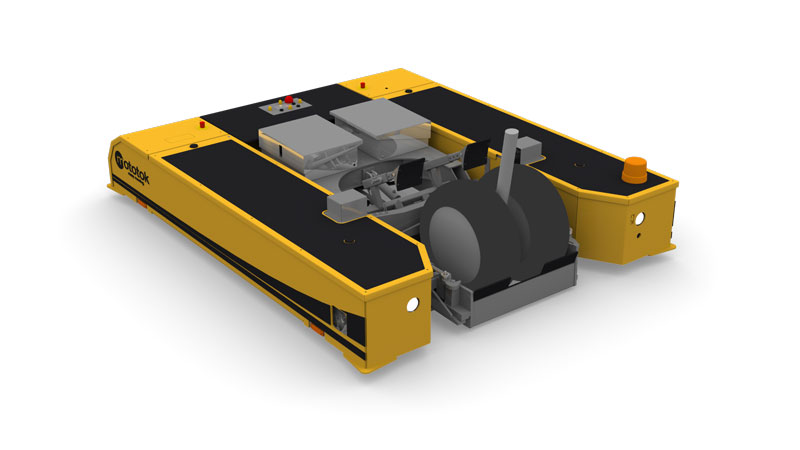 The sliding table presses the nose wheel towards the closed hydraulical door until a specified pressure is reached.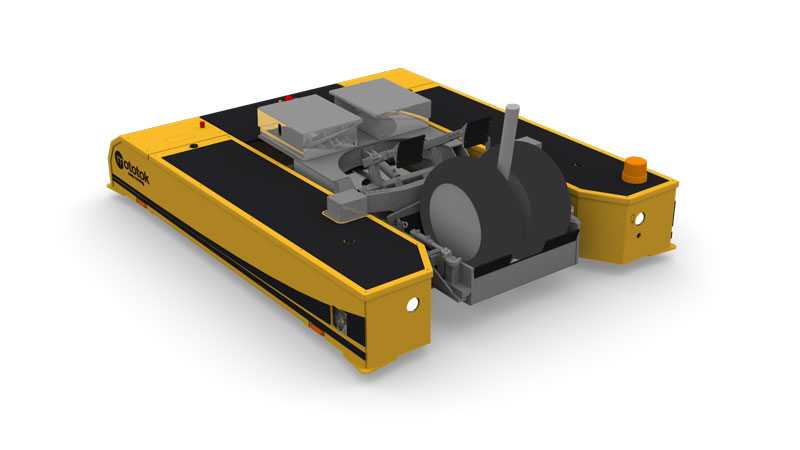 The platform lifts up and raises the nose wheel.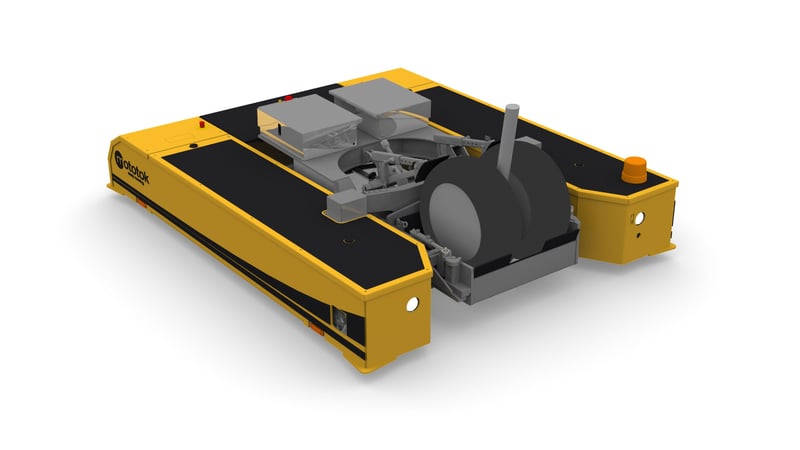 The securing paddles lowers down and clamps the nose wheel gently and safely – ready for moving the aircraft. The whole procedure takes 10-15 seconds only.
The Mototok central processing unit: Mototok goes digital!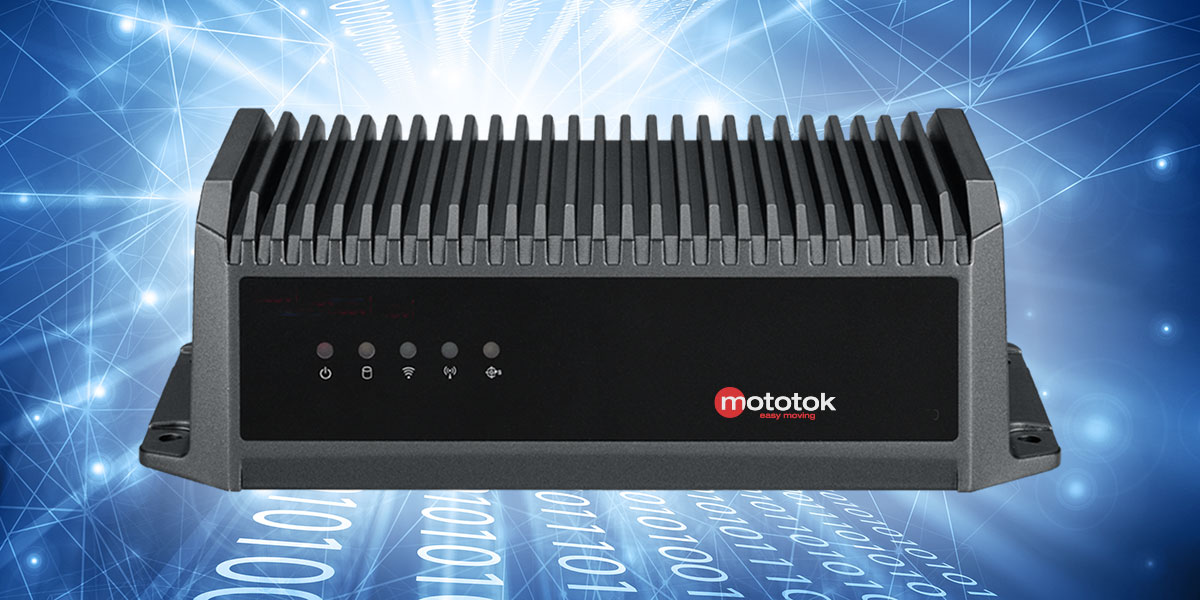 Mototok comes with a central processing unit (CPU) for features and adjustments relating to
Towing and braking forces
Oversteering protection and counter steering
Voice announcements
Unit diagnostics
Log files
User access
The CPU can be linked with any mobile device (smartphone, tablet or laptop) via bluetooth, WLAN or USB and a standard internet browser (like Microsoft Edge, Microsoft Internet Explorer, Apple Safari, Google Chrome or Mozilla Firefox).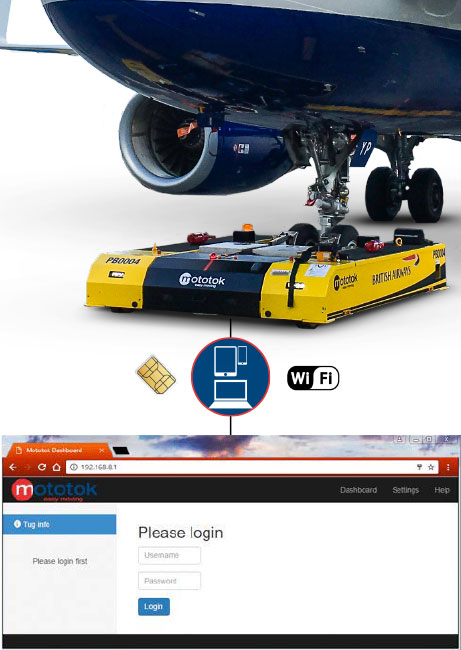 Log in to the system
The quickest log in can be done via a RFCI-card and an appropriate card reader on the machine. According to the authorization level, the user is able to move the Mototok, check or adjust the settings or read out the log files.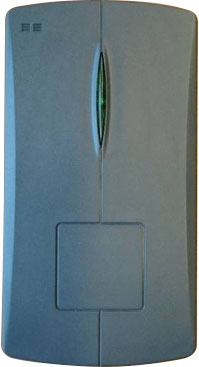 Safety first:

i

-NPS – Intelligent Nosegear Protection System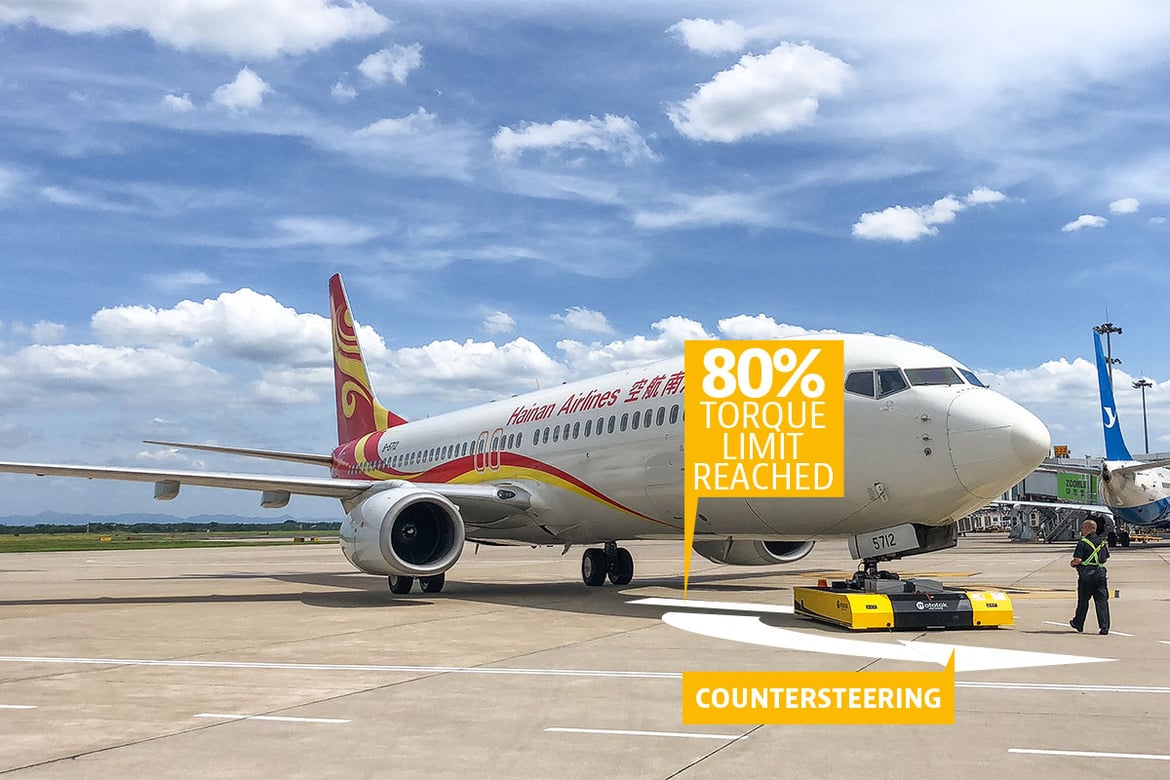 Achieve more safety in your daily operation: Intelligent Nosegear Protection System (i-NPS) with Auto Countersteering Function is our newest contribution to prevent damages on the nose gear whilst shunting and pushback operations. Equipped with several sensors which measures the forces and torques on the nose gear, Mototoks counter steer algorithm commences, when the torque reaches a set limit. Damages of the sensitive nose gear is hereby impossible.
The difference to conventional oversteering protection systems
With i-NPS oversteering is nearly impossible. i-NPS takes action actively and not only with a simple alarm or when it is too late.
How this works
The intelligent oversteering control of the Mototok prohibits an oversteering incident by intelligent torque measurement and auto counter steer. When the measured torque is reaching a critical value of the set torque limit, a counter steer operation will be performed immediately.
Intuitive and easy handling
Information for operators over the display of the Mototok and over electronic speech synthesis with the wireless headset
Information for technicians over Mototok APP with Laptop or tablet
mergency release of the aircraft in less than a minute
The forces and torques acting on the nosegear are measured by several weighing cells. Mototok's Intelligent Nosegear Protection System (i-NPS) prevents too high torques and initiates a counter steer action whilst either pulling or pushing the aircraft.
Auto counter steer operation characteristic whilst pushing the aircraft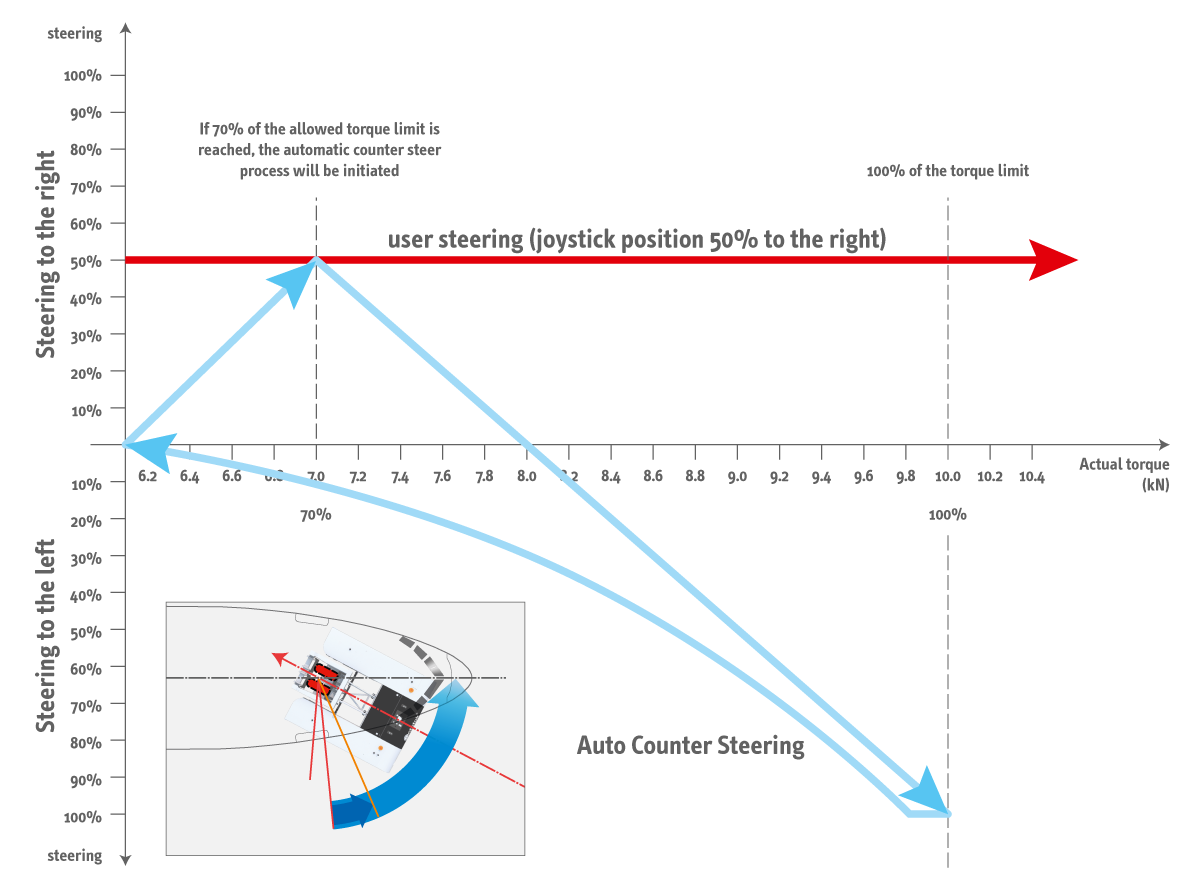 The Advantages of using Mototok Pushback Tugs
Downloads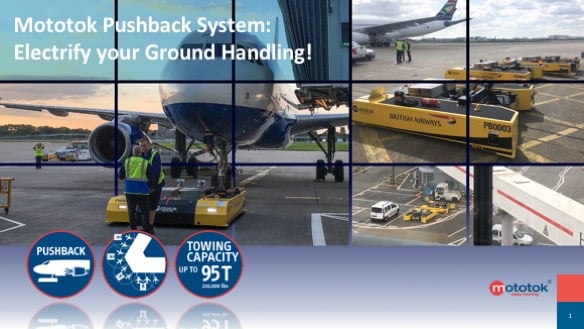 E-Book Pushback

What are the benefits of pushing back aircraft with Mototok? See, how you can save time and money with using our electrically driven pushback tugs.

Download here (approx. 7 MB)
Please use Adobe Reader for watching our eBooks. Adobe Reader is a free PDF viewer from the developer of the PDF technology. Download Adobe Reader here: get.adobe.com/reader