simple. safe. and extremely effective.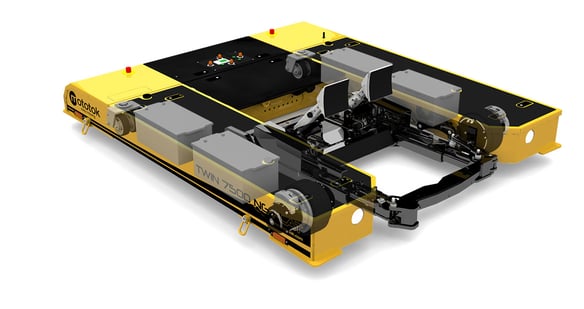 Take a look inside …

Mototok is a battery-operated, remote-controlled device with a hydraulic platform that encloses the nose wheel and fixes it safely and gently. All functions such as opening the nose wheel door, fixing the nose wheel and lifting the platform are triggered "hands-free" by means of the remote control. The Mototok is powered by two high-torque electric motors on each side.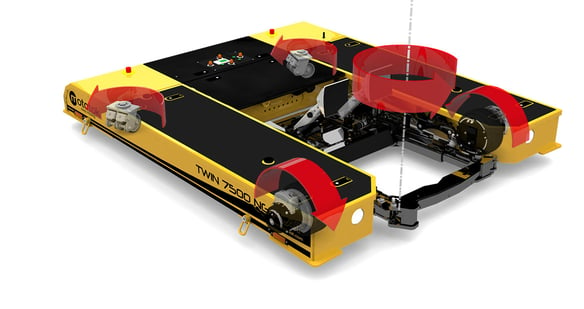 A perfect turn on the spot is naturally no problem: one motor rotates forwards, the other backwards. Both motors recognise rotational resistance and carry out a precise turning manoevre.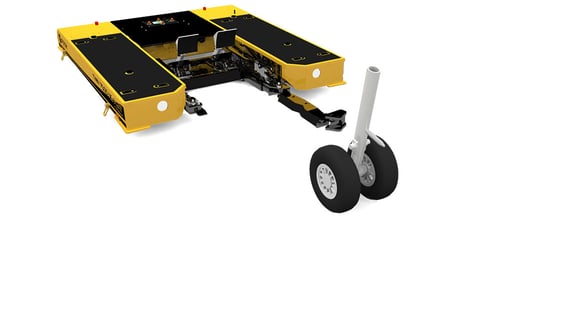 How Mototok loads the aircrafts nose gear

The engaging procedure can be started automatically by pressing just one button on the remote control.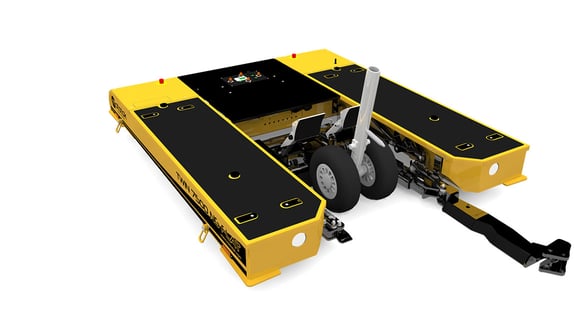 Drive the Mototok with opened hydraulical door and lowered platform towards the nose gear of the aircraft until the nose wheel touches the inner wedge of the sliding table. Then simply press a button on the remote control to start the automatic loading process.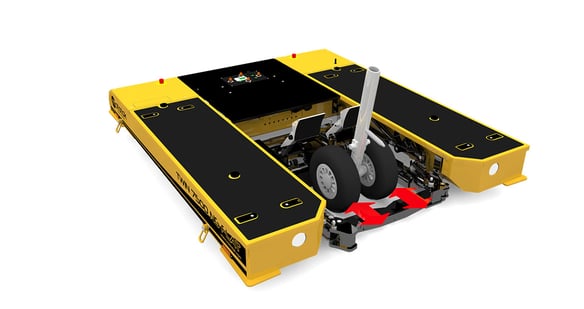 The hydraulical door closes …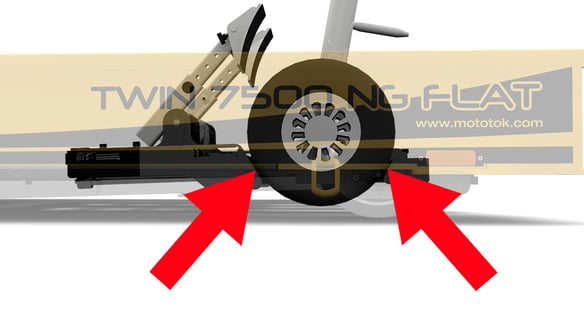 … and clamps the nose wheel gently with a specified pressure.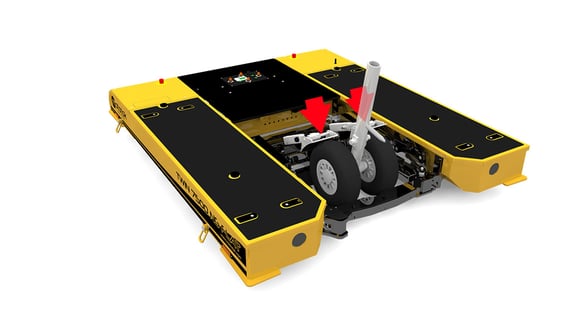 The securing paddles lowers down and clamps the nose wheel gently and safely.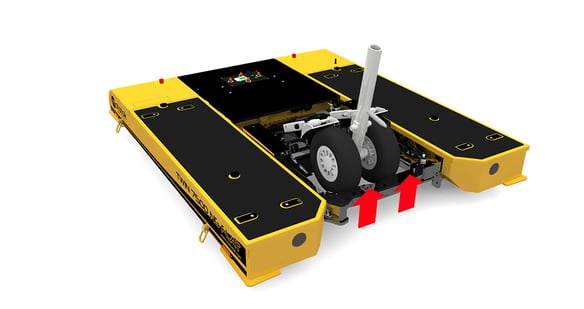 The platform lifts up and raises the nose gear – ready for moving the aircraft. The whole procedure takes about 10-15 seconds.
Green Good for the environment and staff alike
Electricity-driven.
Extremely powerful electrical motors are an environmentally-conscious alternative to gas- or diesel-powered conventional tugs. Being AC permanent magnet brushless, they require no maintaining.
No Emissions.
Working silently and without unsavoury exhaust fumes, our no-emission towbarless aircraft tugs enable the tug to be safely operated inside a closed hangar.
Convenient charging.
Potent gel batteries ensure long operating times up to several days. The quickest charging times industry-wide and no need for special electrical requirements ensure smooth operations.