Helimo Our specialist for Helicopter with landing skids
Helicopter with skids like
Bell 412
Bell 427
Eurocopter AS 350
Eurocopter EC 135
Eurocopter EC 145
More Videos
Helimo moves Bell Helicopter
Helimo with Eurocopter German Police Helicopter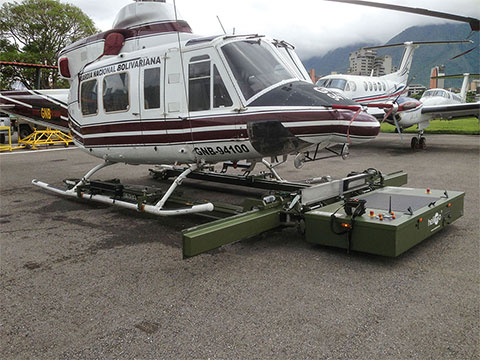 Mototok Helimo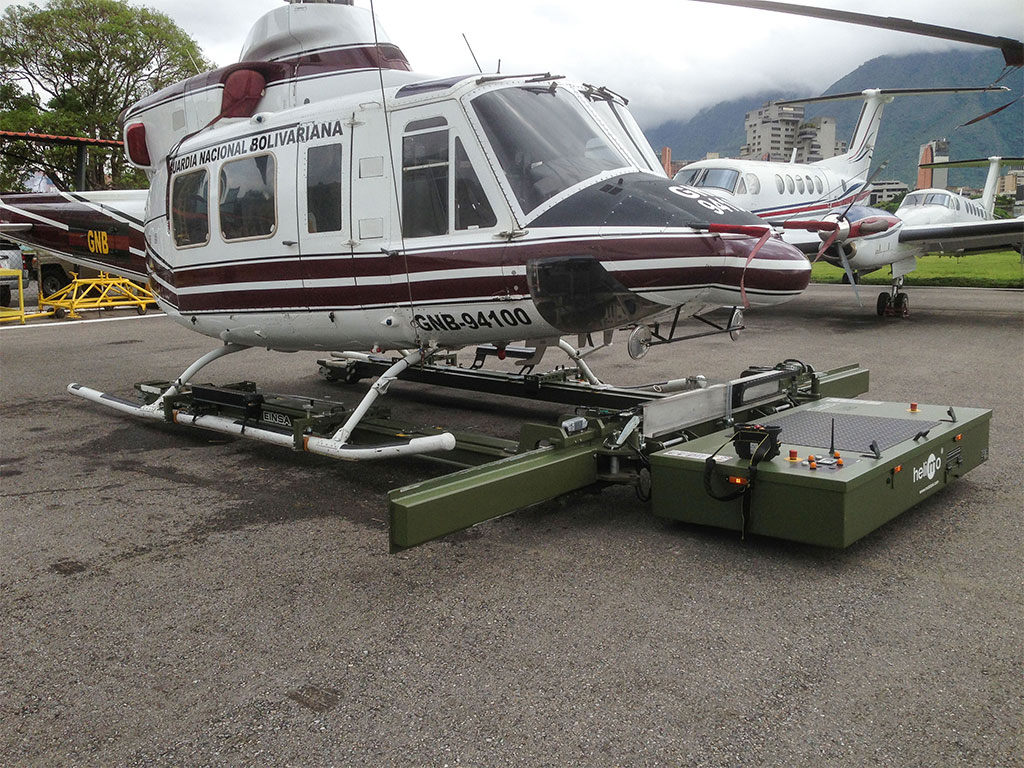 Mototok Helimo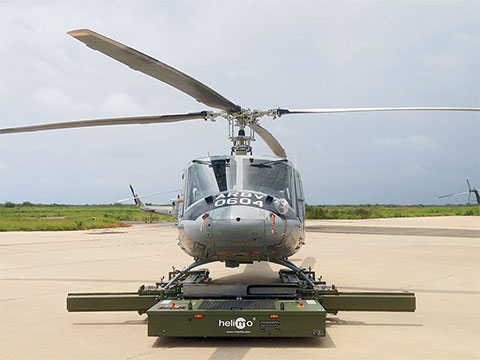 Helimo carries a Bell 412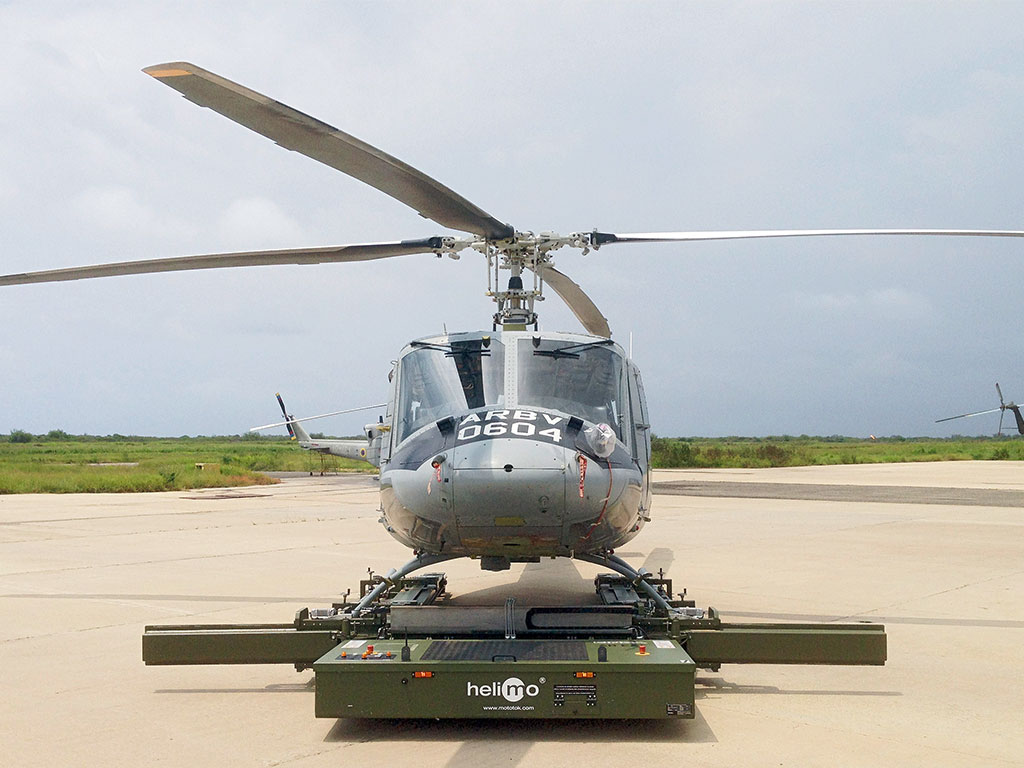 Helimo carries a Bell 412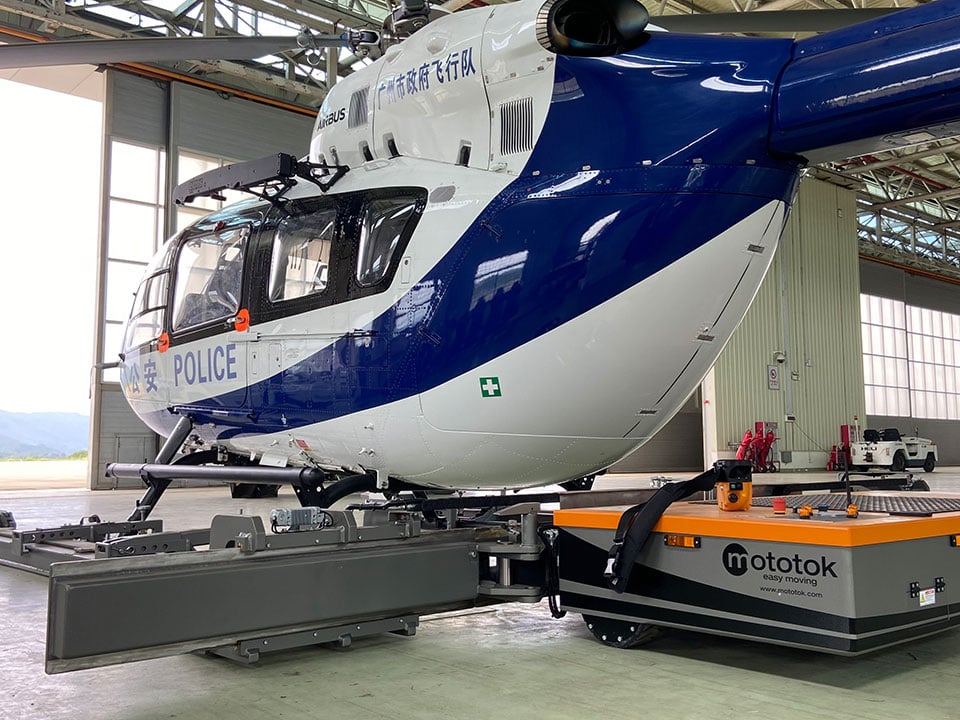 Mototok Helimo with an Airbus Helicopter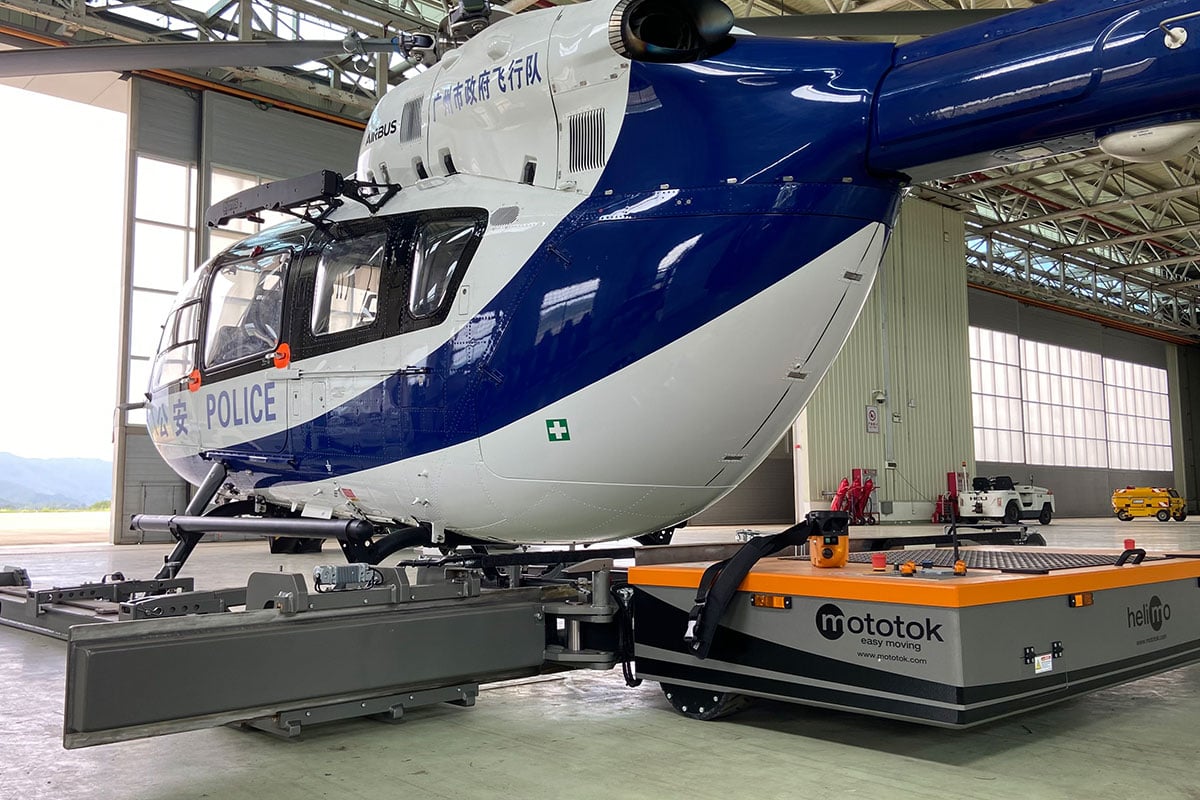 Mototok Helimo with an Airbus Helicopter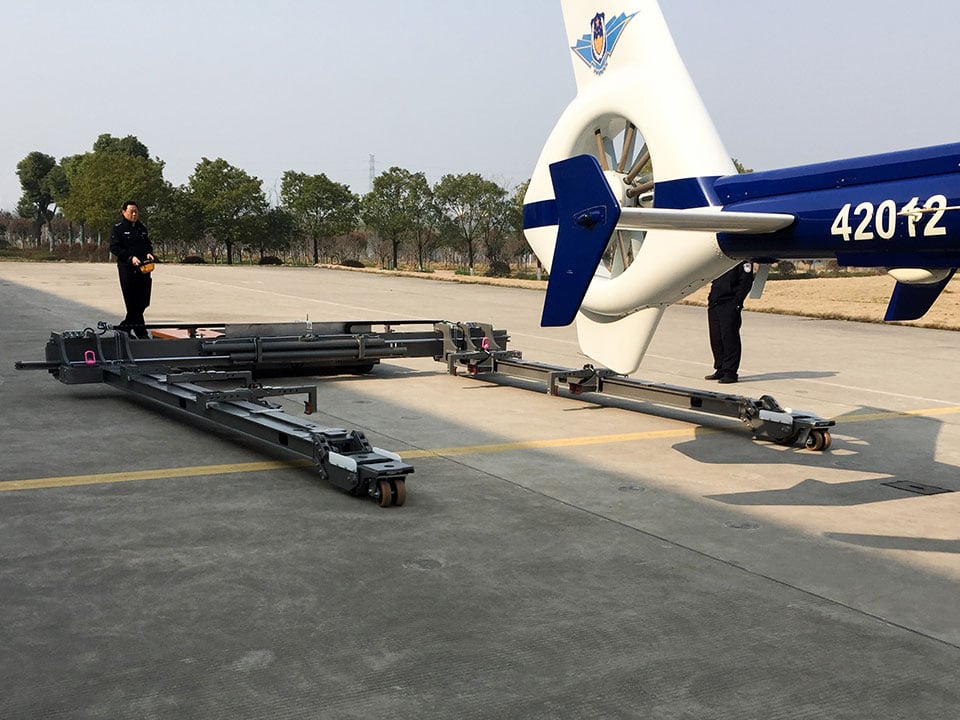 Loading a skidded helicopter with the Mototok Helimo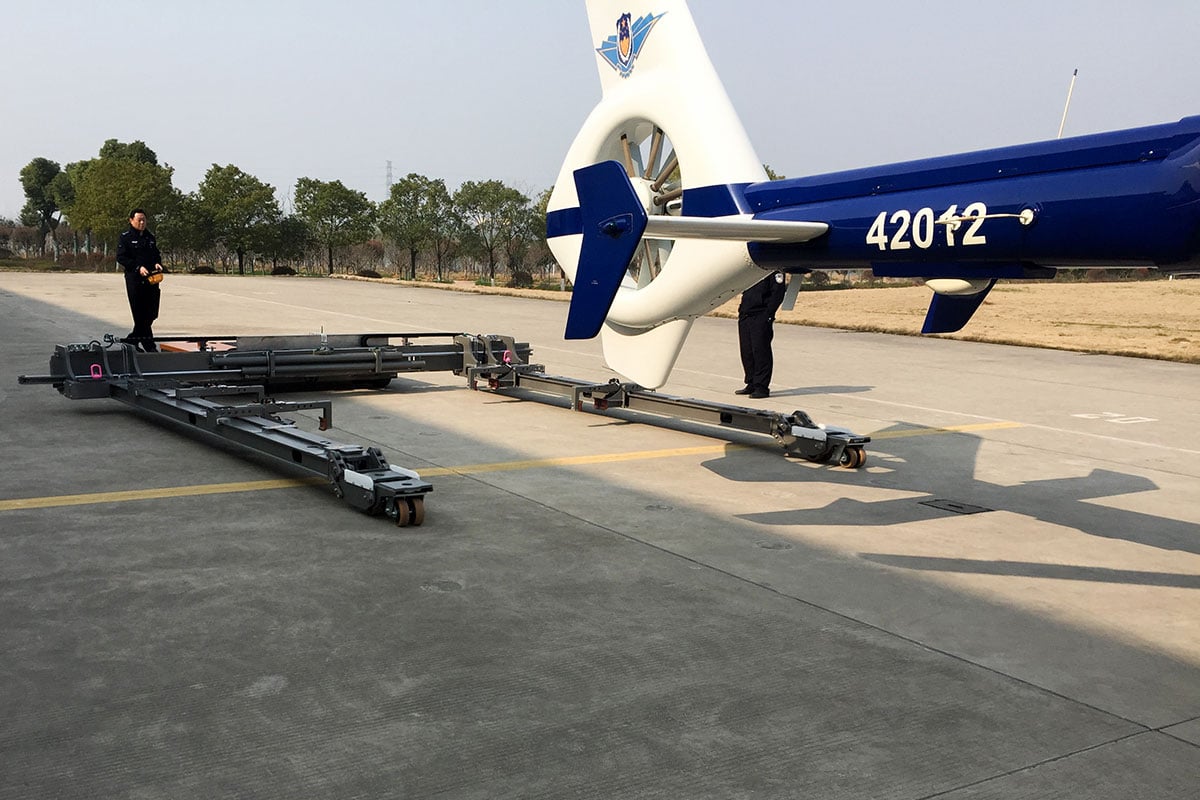 Loading a skidded helicopter with the Mototok Helimo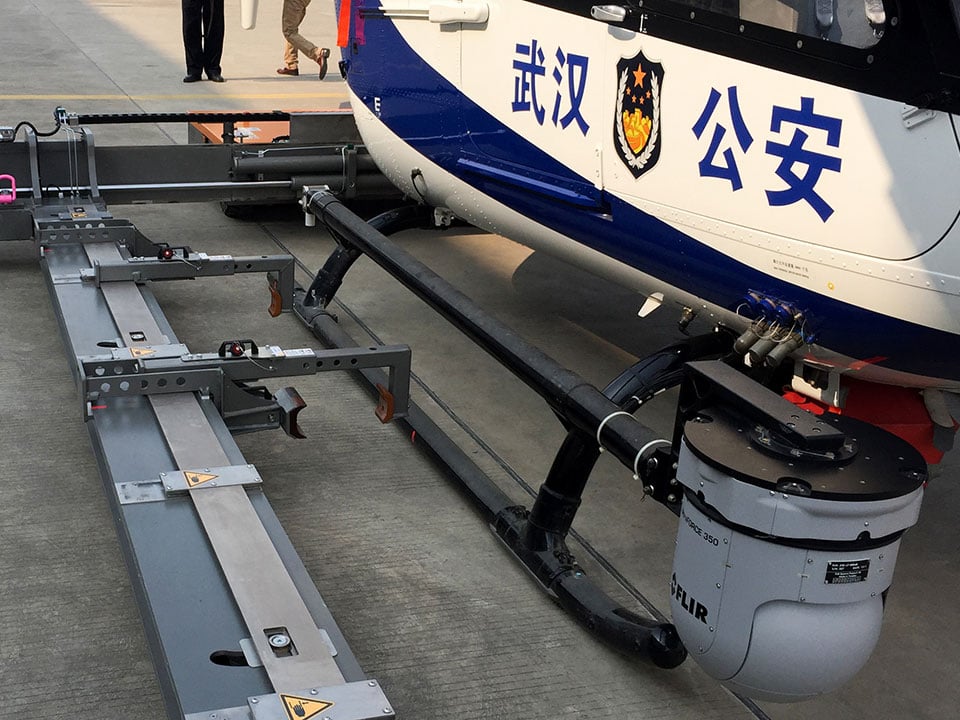 Mototok Helimo clamps the skids either from the inside or the outside
Mototok Helimo clamps the skids either from the inside or the outside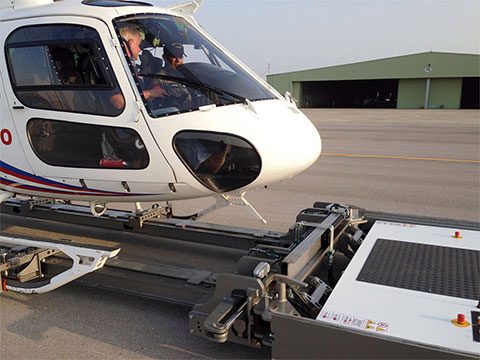 Drive the heli from inside the cockpit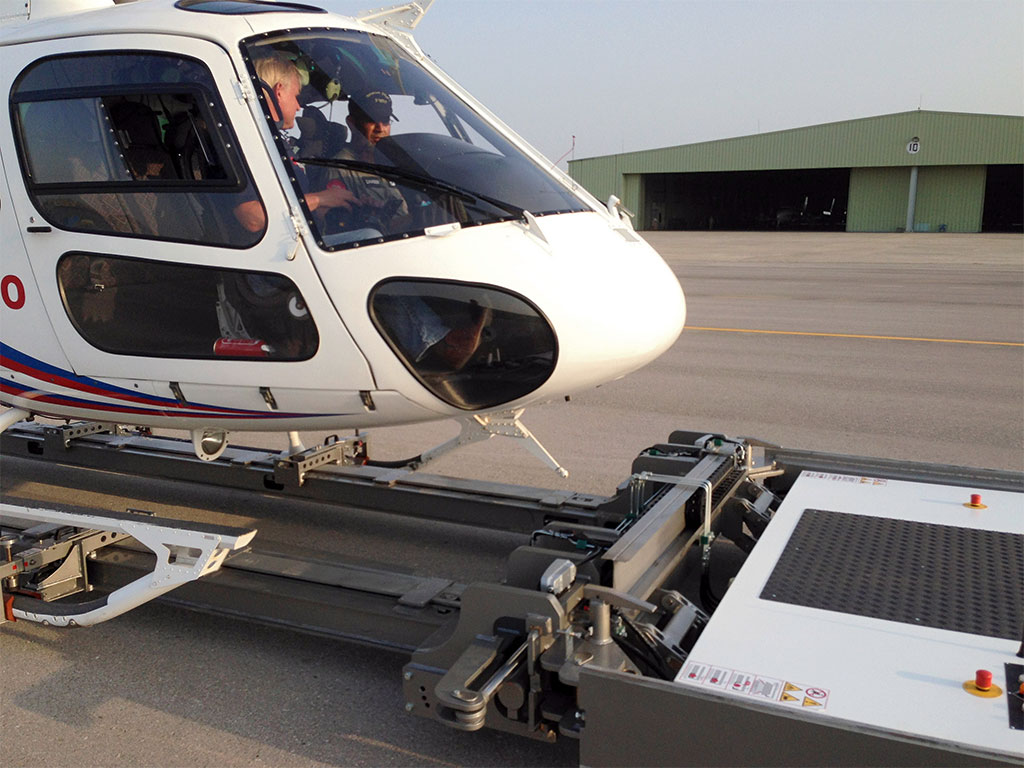 Drive the heli from inside the cockpit
Use Helimo to move any type of helicopter with skids in a matter of seconds. Regardless of cameras, radar, floats, winds or weapons mounted on belly or skids, 8 alternative methods to load your helicopter ensure swift movement for swift action.
Comes with the outstanding benefits of all Mototok vehicles, e.g.:
Full electric drive
High powered electric motors
Radio remotely controlled
Only 1 person required for operation
Flexible use for all skidded helicopter up to 6 t (13,200 lbs)
Compatible with tools like FLIR, searchlights, RADAR, antennas, etc.
No driving license required
Minimal operating costs
Minimal maintenance costs
Park your heli using the last corner of your hangar and save space
Quickest Return on Investment
Turning Landing Skids into wheels.
Want to move your skidded heli as easy as it had wheels? With the same advantages like all our Mototok models? Here's our solution for almost all skidded helicopter: Fully electric drive, remotely controlled, highly precise moveable, easy and flexible use.
8 Ways of loading a Helicopter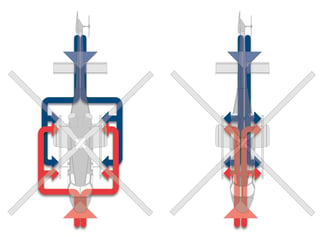 No matter what you carry under your heli's belly: FLIR systems, radar, cameras, antennas – with Helimo you will always find a way to move your helicopter. Attach Helimo in 8 differenty ways to the helicopter: from the front, the rear, from inside or outside the skids – in combination eight ways.
SAFE AND GENTLE – CLAMPING THE SKIDS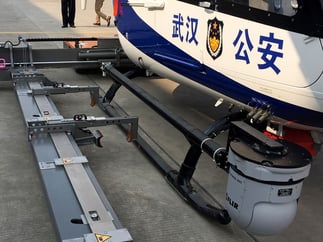 4 clamping arms can easily be mounted in seconds at every position which is not affected by any obstacles like cameras, radar, weapons or other. They encompass the landing tube and fixes the helicopter hydraulically.
MOVE THE HELICOPTER FROM INSIDE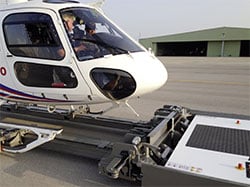 Long way from the hangar to the starting place on the apron? Take a seat in your helicopter and control the mototok remotely from the inside.
Dimensions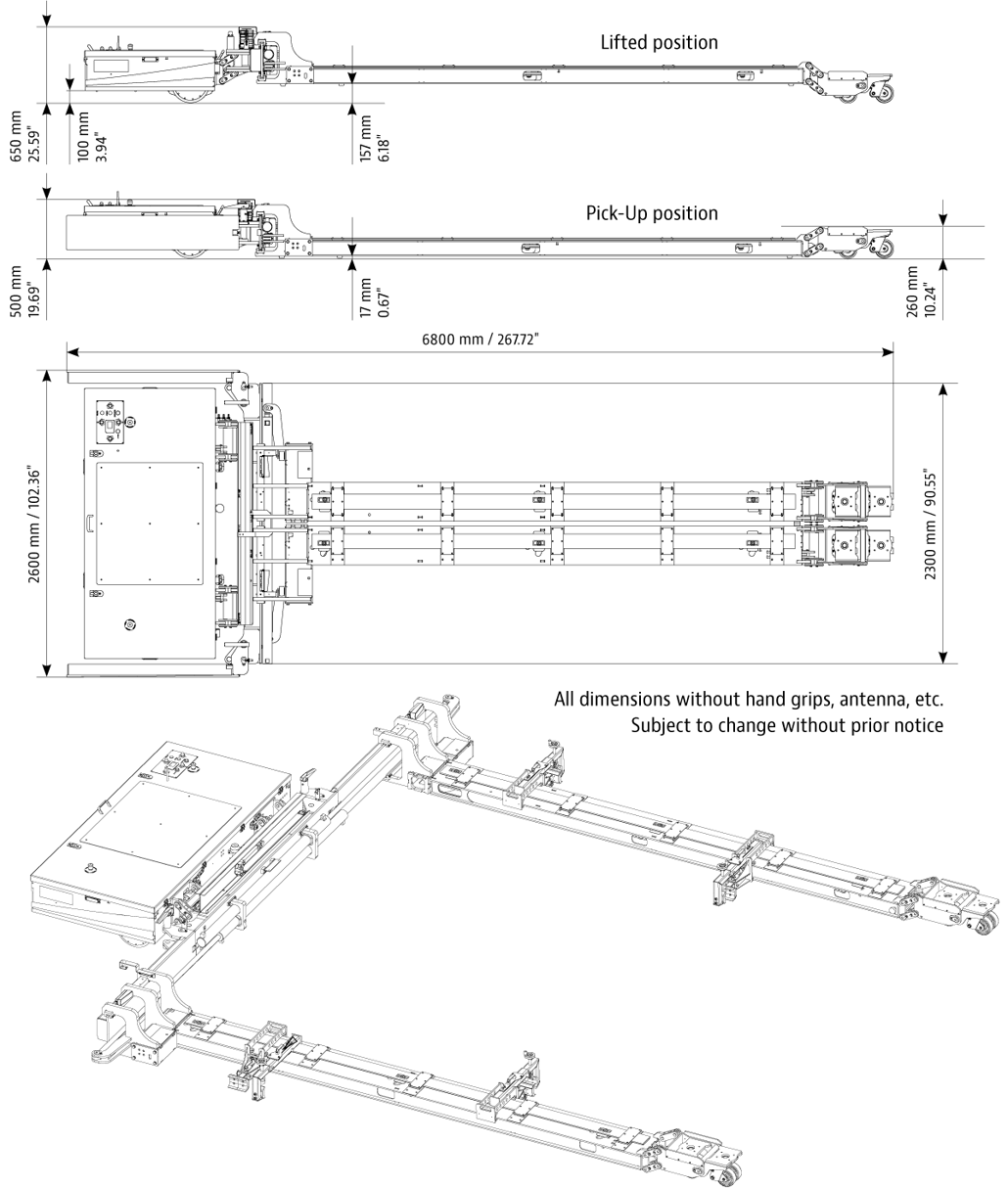 Move your Heli – with Helimo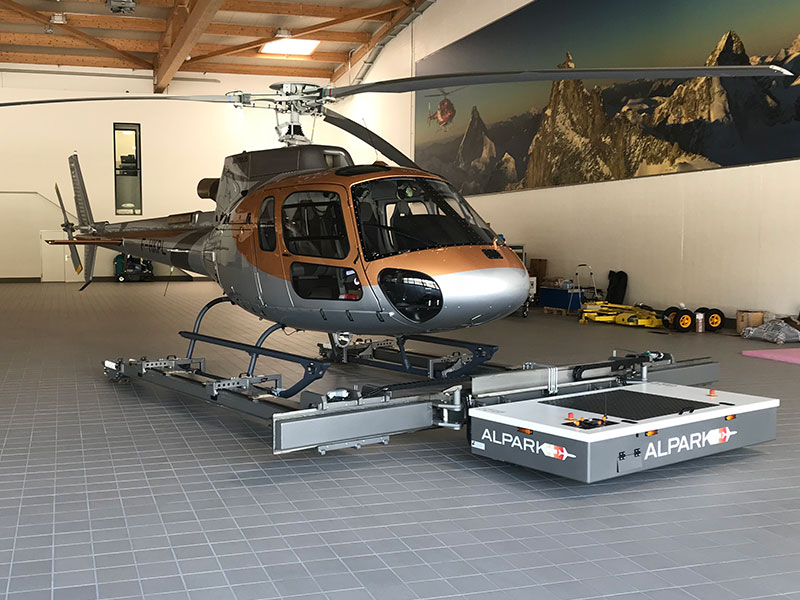 Helimo IV
5760 x 6800 x 260 mm


226.77 x 267.72 x 10.24 "