Mototok.
The Difference to any other Tug System:
Flexibility, Safety and cost savings –
at the highest innovative level.
A big idea in a small format. Name: Mototok. Distinguishing features: Fully electric drive. Revolutionary in its simplicity. Extremely compact. Uniquely flexible. And very high performance. With the remote control feature of the Mototok, the operator is able to move anywhere around the aircraft to see every vantage point. The operators eyes never leave the aircraft while it is in movement.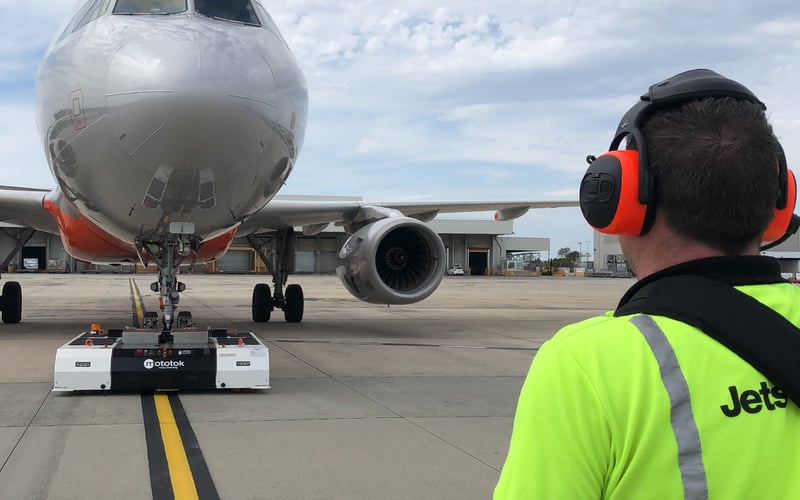 Developed, engineered and
made completely in Germany
Our innovative built to last aircraft tugs are best equipped for daily heavy use as they consist of high-grade material, hand-picked components according to the finest engineering designs. Our products are capable of withstanding the toughest conditions when exposed to wind and salt water. Thanks to a selection of the finest materials, only limited maintenance is necessary.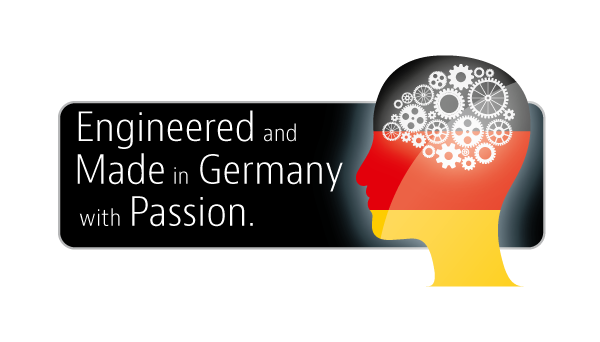 More Revenue. Increase profits with cutting edge technology.
Cost Effective.
No need for maintenance plans, no special licenses, no highly skilled staff: Mototoks' low maintenance and personnel costs effectuate the quickest ROI of the industry. Utilizing cutting edge technology, using an electric Mototok is a simple one-man-operation.
Time and Space Efficient.
Connecting our electric tugs to your airplane's nosegear is a matter of seconds, and thanks to its highly precise maneuvering abilities and elaborate design, Mototok reliably optimizes usage of limited space in the hangar and on the apron with no need to recharge for days on end.
Safe and Easy.
Get it done with a single machine that's adjustable to every wheel size, fully programmable to eliminate human error, automatically connects to the nose gear completely hands free with no further equipment required in about 10 sec, and is powered by an emission-free electric drive to be operated both inside and out.
More Safety. We care about your aircraft.
i-NPS: Intelligent Nosegear Protection System.
No chance to oversteer the nose gear due to the programmable oversteer protection and counter steer system.
Accurately maneuverable.
Mototok turns exactly around the same spot as the nose gear turns itself. That results in no movement of the aircraft's wings or fuselage during turning the nose gear whilst in stopped position.
All-round view.
No knocks, no collisions, no wingwalker: Our high-tech radio remote control with worldwide safety approval on and off the airport provides 100% circumferential visibility to keep tight spots in plain sight.
More Flexibility. Advantage through a wide range of possibilities.
Capable for a wide range of Aircrafts.
Hydraulic diameter adjustment for different wheel sizes – one Mototok tug moves every corporate aircraft regardless of its size, weight and wheel diameter.
Full traction.
Mototok gives you the highest traction through its special tyres. And due to the sum of weights of the aircraft and the Mototok itself in combination with the high powered electric drive with its high torque you will master all shunting tasks even on slippery ground like on snow or ice,
Plug and Charge.
Quickest charging times in the industry and no special electrical requirements. Move airplanes up to 2-3 days (depending on workload) without recharging. With our pushback machines you can manage up to 25 pushbacks with one battery charge. And with Mototok's built in ground power unit (24/28V) in most of our models you can start up the aircraft engines without using a second unit.
More Space increase capacity up to 40% by optimizing parking space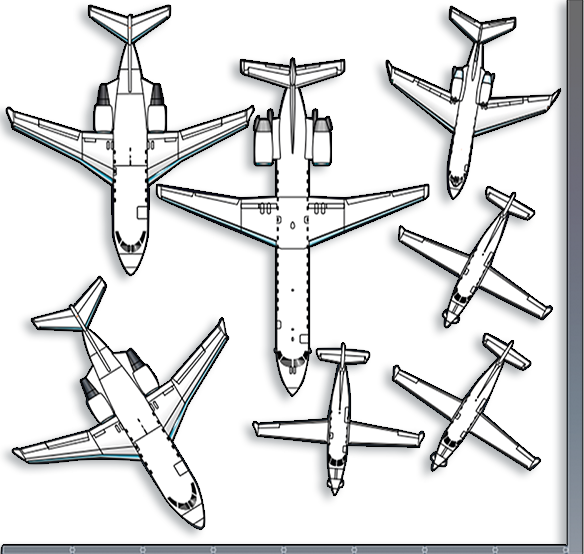 accomodate 7 airplanes with a conventional tow tractor or standard airplane tug
accomodate 10 airplanes with a small wireless controlled Mototok aircraft tug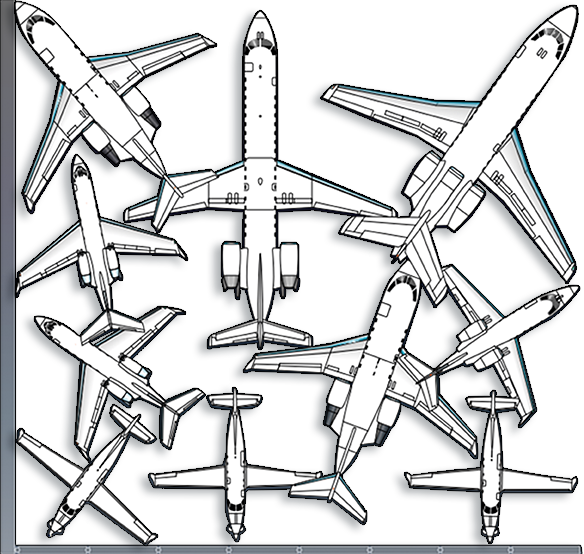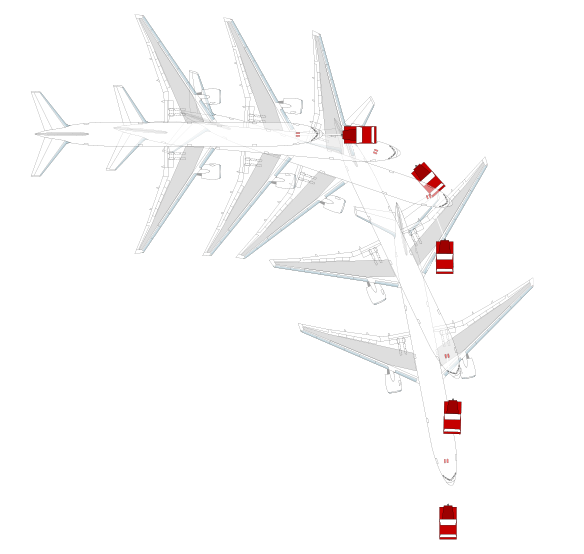 space to be considered with a standard tow tractor or standard towbarless tug
Space to be considered with a Mototok: zero degree turn radius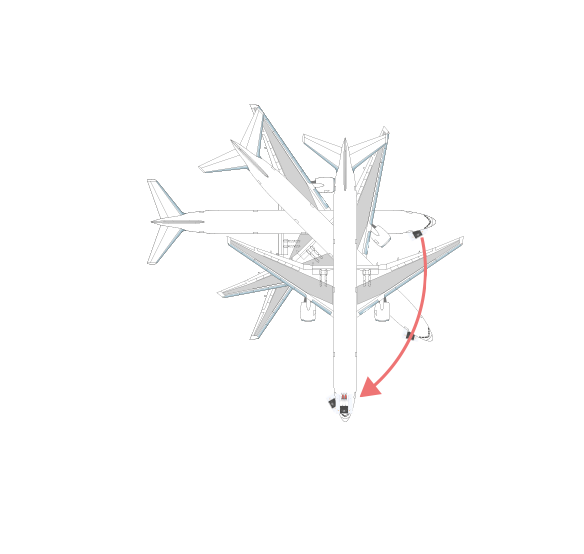 Mototok: 2019 Product Leader of the Year
We are proud to announce that AviationPros.com has named Mototok the "Ground Support Worldwide 2019 Product Leader of the Year".
"Mototok company launched a vehicle that simplifies the pushback operation with a straight forward interface, and hence doesn't require an additional license to operate. That, in turn, allows more members of ground handling personnel to perform these duties with the push of a button and drastically reduce delays. For these reasons as well as many of the Spacer 8600's other innovative features, Mototok has been named the Ground Support Worldwide 2019 Product Leader of the Year."
Read the whole article on AviationsPro.com.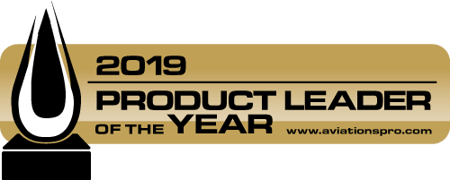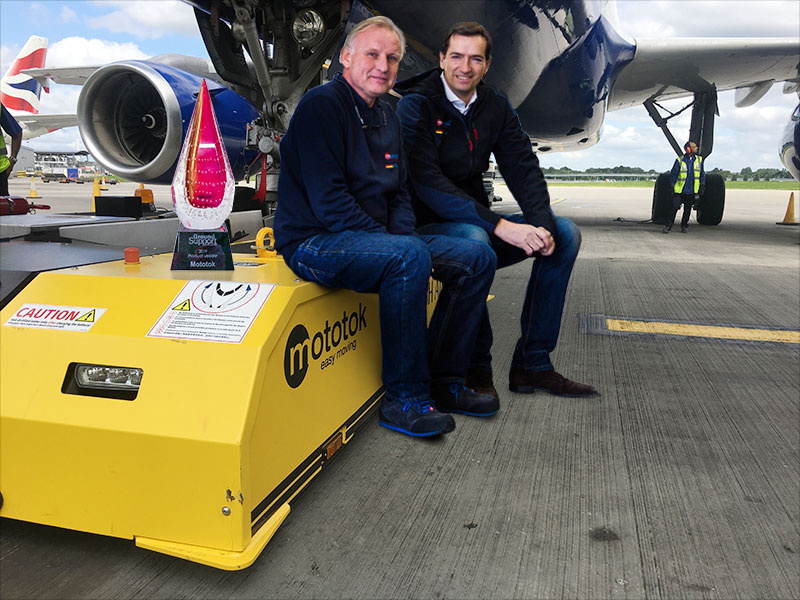 That's what our customers say …
Our Mototok is the second best piece of equipment in the hangar (the airplane is first)! The ease of operation and the ability for one person to safely maneuver our plane in and out of our hangar because of the industrial remote control wing walker feature is unbeatable. This is a quality machine, very reliable.
Steve Nelson, Aviation Manager & Chief Pilot, TLS Aviation LLC
I didn't need to build another hangar to increase my revenue, purchasing the Mototok did that for me.
Karl Danielson, Vice President Aviation, Dragon Leasing
The Mototok has been an invaluable tool in our FBO business. In addition to creating more space in our hangar which leads to the increase in revenue, it has also increased our efficiency in quick turns and staging of aircraft. Usually pilots video the Mototok moving their aircraft and are amazed at its capabilities. It's absolutely been a great buy for us!
Andrew Dustman, Director of Operations, Synergy Flight Center FBO
CLIENTS SATISFIED BY MOTOTOK



















Meet Mototok at …
Due to the Corona pandemic, all trade fairs at which Mototok would also be represented have been cancelled. This is understandable from our point of view, because health comes first.
Please stay healthy!
Downloads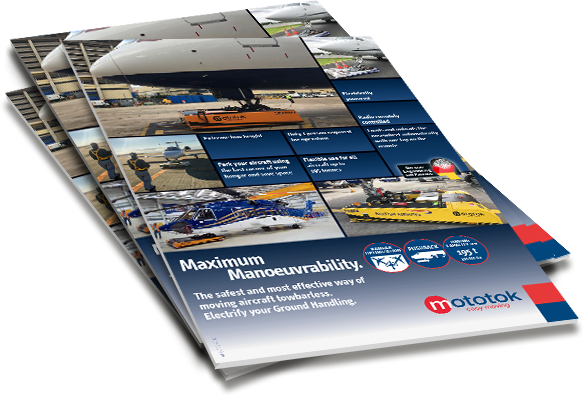 Comprehensive Brochure

Learn all about the whole portfolio of Mototok and our tugs for all kind of tasks.
Download here (approx. 19 MB)

Please use Adobe Reader for watching our eBooks. Adobe Reader is a free PDF viewer from the developer of the PDF technology. Download Adobe Reader here: get.adobe.com/reader